Girls Varsity Recap: Battlefield, TC, and Dominion
This is what has happened on the court since the last time The Chieftain spoke with you:
Warriors vs. Bobcats (Double Header)
Girls Varsity won last week's Double Header against Battlefield High School, with a ending score of 56-40.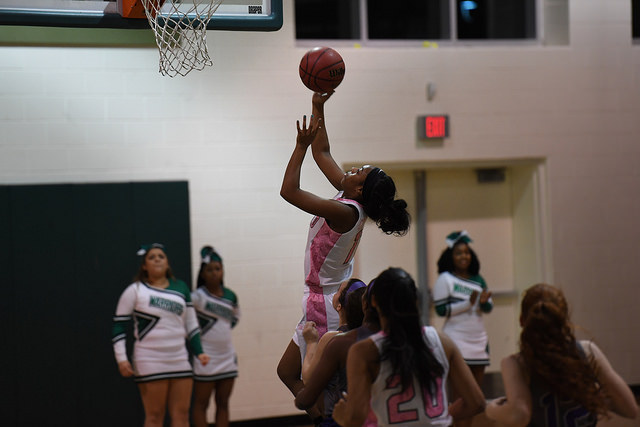 These ladies started the first half slow, but coming out from those locker rooms they set everything on fire. The pace went from zero to one hundred (real quick), and the defense kept the Bobcats to only one point during the whole third quarter. The team who was supposed to be big competition lost by almost 20 points.
Titans vs. Warriors
After a hard fought game, the girls fell to T.C. Williams High School with a final score of 39-28. A down the street rivalry is what made this such an intensive game, and although they lost this game, the girls will have round two with the Titans later in the season.
Dominion vs. Warriors
66-23, It was a blow out!  Great job to the ladies for bouncing back from the TC game. Some were doubting with that loss, but the high energy, great offensive and defensive strategies, and strong communication on the court brought the win for the Warriors.
Come Support #WarriorNation again tonight at 5:45pm!
Click HERE for the Girls Varsity Schedule!