Wakefield Boys Basketball Goes 1-2 in Utah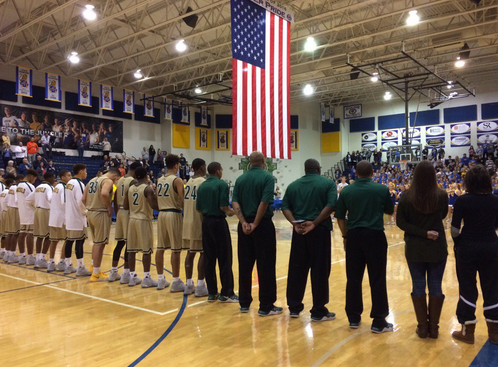 The Wakefield Boys Basketball team traveled to Utah last week to participate in the freetaxusashootout tournament. The Warriors looked to continue their early season success 2 time zones away. They won one and lost two, but all of the boys were talking about how much they learned from the teams in Utah.
On Thursday,  (with students and staff watching on livestream) the Warriors won their 3rd game of the season. It was against Orem High School, the host of the tournament. Alan Treakle was the Man of the Night, dropping 28pts in 29 minutes.  Plus, Halil Parks poured in 23 points in the warrior blowout. Wakefield won the game 79-60. The Warriors looked good offensively, they looked forward to Friday's game.
After a great first game, Wakefield was looking to repeat what took place on that same court with another SouthWest team. They faced Top ranked Wasatch Academy Friday night. The outcome wasn't what the Warriors wanted. Wakefield suffered their first loss of the season. Wasatch Academy won the game 75-64. Though the boys lost, they had an amazing game from Senior Halil Parks, who dropped 26pts, and 6 shots from behind the arc.
After the loss to Wasatch Academy, Wakefield lost again on Saturday to Smokey Hill. The two stars of the game where Alan Treakle and Amari Cooper with 18 points apiece. Smokey Hill won the game 66-52.