Girls Varsity Basketball Has Stellar Run on Home Court
Park View Holiday Tournament Is Next Big Test!
TUESDAY, December 13th The ladies have a great start to Conference ball with a BLOWOUT against JEB Stuart, 64-32. These ladies are prepared for anything. Practice makes perfect as the scores this season are demonstrating.
Senior Hailey Finlay showed that by hitting a half court buzzer beater at the end of first half. As she walked off the court she said, "it was great hearing the stands go wild after I hit the half court shot…Those type of things make the game really fun!" She had a great game with 18 points, two rebounds, six steals, and five assists.
Another player to watch is senior Lyrin Hatcher. She is the quiet one you have to watch out for on the court. She had 16 points, 4 assists, 2 blocks, and 3 steals. This warrior is ready to win a conference championship her senior year.
Senior Summer Matlack said, "I feel like we started off very strong and hopped on them early. I think we played beautiful basketball; we shared the ball like we should and played great team defense." She had a great game as well with 10 points and 7 assists.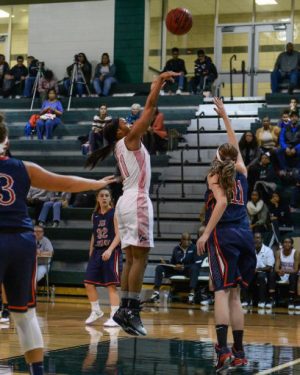 Junior Jami Tham said," I feel like we came out very strong. No disrespect to the other team, but it was a given. We were expected to win, so we met expectations and were able to achieve our goals. We made a statement. We just hope to move on and become Conference Champions."
FRIDAY, December 16th The ladies struggled on the court, but never stopped fighting. They secured a hard fought win, 60-44 against Lee on home court. Top players were Lyrin Hatcher with 19 points and 4 steals, Hailey Finlay with 16 points, 7 rebounds, and 2 steals. Hannah and Summer both got 10 points. (Keep an eye on Hannah Foley, this passer is starting to get those points on the board!) This game brings the ladies to 2-0 in conference play, and 6-1 in the season!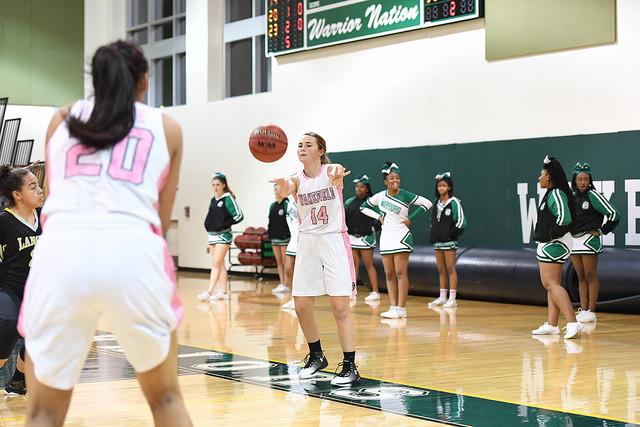 This is just the start, the team must build on this intensity to fuel the wins to come. Their next big test is today at the Park View Holiday Tournament. Our warriors play Phoebus High School at 2pm.
Leave a Comment
About the Contributor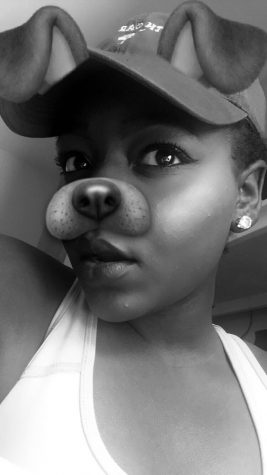 Kali Burroughs '18, Opinions Editor
Kali is a junior at Wakefield and this is her second year on The Chieftain staff. She enjoys shopping, laughing with her friends, and watching basketball....