The Warriors are on Fire Since Utah Return
George Long Tournament Is This Week!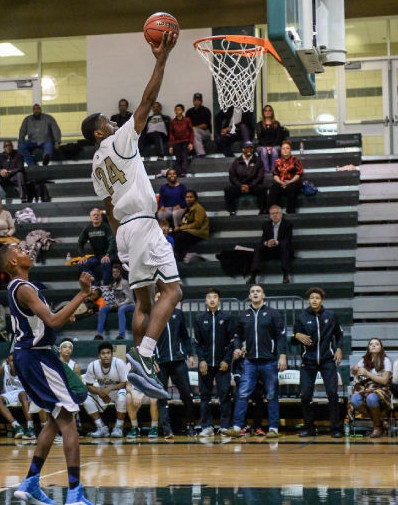 TUESDAY, Dec. 13th: Our Wakefield Warriors returned from their Utah trip and didn't lose any steam! It was the first conference game (against JEB Stuart) and the Warriors definitely showed up to play with senior Halil Parks scoring 13 points and being complete cash from the three point line and sophomore guard Chris Warner also dropped 13 points. Senior Alan Treakle and Junior Amari Cooper led our boys; Alan scored 24 points, 5 assists, 4 rebounds, and 2 steals and he was also 14-14 from the free throw line. Amari also showed out and scored 10 points, 4 rebounds, and 3 blocks. The Super Fans also showed up in huge numbers and provided the team with the energy, confidence, and motivation to win, which they did, 87-53!
FRIDAY, Dec. 16th: The Warriors also balled out against the Lee Lancers and won 86-51. With superstar senior Alan Treakle scoring a career high 41 points! In addition to Treak's historic game, Jalon Lipford scored a career high 14 points and 9 rebounds. Amari Cooper contributed heavily with 13 points and 13 rebounds. The warriors shot 36-45 from the field and grabbed a combined 44 rebounds! The warriors won that super fast paced game with ease as they just put on the gas and didn't let go.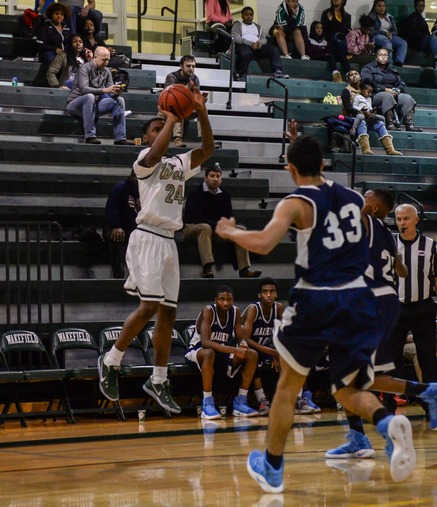 MONDAY, Dec. 19th: Our boys balled out and easily displaced Tuscarora, 94-58. Halil once again lit up the court scoring 25 points, going 5-6 from the three . Alan, as same as Halil, killed it and scored 19 points, Amari also scored 16 points and 8 rebounds. Junior Eric Isler scored 14 points and 6 rebounds off the bench. The boys where featured in a Washington Post article praising there fast paced game.
Our Boys head into Winter Break 6-2, and are looking like they aren't going to stop this winning streak!
The next game is Tuesday, December 27th at 6:15pm.
The Boys hoop it up in the annual George Long Holiday Hoops Tournament. Come out to see some good basketball #warriornation!
Leave a Comment