Students of the Month, More Like Stars of the Month
Several lucky students got the honor of being awarded Student of the Month this week (for November's efforts…). This is a staff chosen award where staff can choose a student they think deserves the title "Student of the Month." It may seem easy, but SotM actually takes a lot of effort and hard work.
When the Students of the Month were asked how they felt when they were awarded, GG Guajardo said, "I'm kinda surprised, but glad I did well enough to earn it!"  When you're given this award it truly does make you feel good about yourself. Leo Salazar said, "I will continue working hard and studying hard, for all my other classes, to go on with a high achievement of all of my other classes." Overall, most of the students said they were going to continue doing what they were doing and try their best in all their classes.
Anyone can be Student of the Month as long as they try hard in their classes. If you think you can't become SotM because you have a few bad grades, you're wrong. People who don't do as good in school can still become SotM based on how they act towards people.
For all you know, your favorite teacher may have you down for SotM in January! Keep working, #warriornation!
Leave a Comment
About the Contributor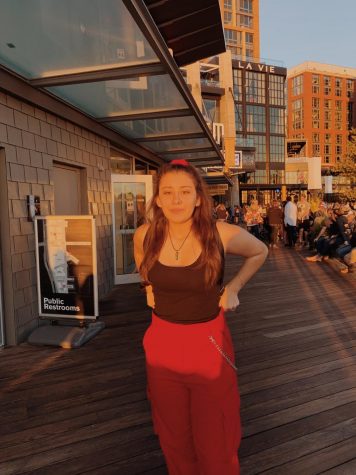 Sophie Hott '20, Features & Lifestyle Editor
Sophie Hott is a senior at Wakefield this year, and this is her 4th year on The Chieftain. This year she is the Features and Lifestyle Editor. If she isn't...