Fifth Annual Asian Club Cook-Off
Students hurry across the room. Pleasant scents permeate the air. Onions and Lettuce are chopped with precision. The sight of exotic foods and sweet desserts stretch around Wakefield's Food and Fitness classroom, A-208, for as far as the eye can see. Ms. Hsu hosted the fifth Annual Asian Club Cook Off on Thursday, November 21st. Ms. Hsu brings the Cook Off back every year because, "food brings people together. There is no better way to learn how to cook!"
Asian Club is a social group within Wakefield High School which serves to bring the unique backgrounds of students together to encourage unity within our diverse student population. Being of Asian descent is not a requirement to join the club. That goes against the nature of the club. Anyone can join.
Five cook off teams created a dish they hoped would amaze the judges. The teams were given a color to help identify the members. The Orange Team prepared steaming Korean Jjampong Seafood Soup. The color of the well-cooked mussels popped against the orange bowls. The broth was steaming and well developed. The Red Team created Thai Panang Chicken and rice. Little flakes of red peppery goodness were apparent on the well made dish. Spicy. The Green Team cooked Indian Chicken Biryani with a lovely yogurt sauce and cucumber salad. The cucumber salad was impressive with the uniform size of cucumbers and red onions creating a masterpiece on the plate.  The Purple Team prepared Ham and Cheese Quiche. The smell of the pie baking made people's mouths water. The Blue Team created Fettuccine Alfredo. Bow Tie pasta was an excellent choice to capture all of the cheesy saucy goodness. An hour into this culinary adventure, the judges arrived. Tension increased in the room as judgement was only minutes away.  It started to feel like a real cook off show on television. Contestants started plating their dishes. Finally, the cooking adventure was complete. Groups were called one by one to present their dish to be judged. Our Yearbook Adviser, Ms. Buchanan was all smiles as she stated, "It looks like fun. I'm excited. This is my first time judging – I'm really excited." The categories that the judges used to reach their final decision were creativity, taste, and appearance. As judges waited for each dish to arrive, they were served Thai Iced Tea in festive gold cups. One judge commented that she hadn't seen this level of service since her vacation. The race was close. After much deliberation, Mr. Brown, the Film and English teacher announced the winner. .. The Red Team's Panang Curry Chicken just couldn't be beat. Everyone clapped and awards were handed out as flashes went off and pictures were taken all over the room. One Senior Asian Club member summarized the event, "It's awesome to see so many different cultures come together for an event like this."
Want to be part of Asian Club? They meet once a month on Thursdays in Ms. Hsu's room, C-326. You don't have to wait until January to join, the next event scheduled is Friday, December 20th at the Pentagon City Ice Rink at 5:30pm. Celebrate the start of Winter Break with the Asian Club!
Leave a Comment
About the Contributors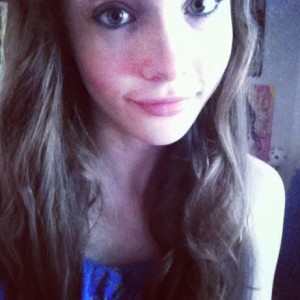 Felicity Bell '16, Video Crew
I'm a sophomore this year, and I like taking pictures. I also like sketching, music, and chocolate.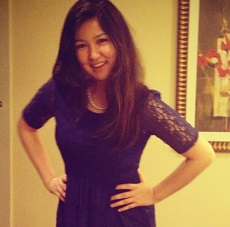 Roxy Kasgarli '14, Editor-In-Chief
Caring, friendly, and adventurous are three words that best describe Roxanne. Her inspirational role model is Jim Rohn who encourages people to become...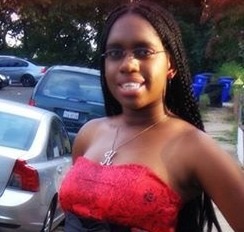 Kirsten Pettaway '14, Staff Photographer
One unique thing about myself is that I am an extreme couponer.