Safety Pin Project: Is It Enough?
In a society with so much hate and discrimination being reported daily, everyone could afford to spread some kindness and acceptance. That is why some people have started wearing #safetypins and adopted the ideals of the Safety Pin Project.
The Safety Pin Project is a way to visually show that someone is against the marginalization of others. The words "marginalized" and "allies" are threaded through out the project, which causes a lot of controversy. Is wearing a safety pin enough? The idea that the Safety Pin Project makes the person wearing the safety pin feel better without actually contributing to the solution is the main problem.
Activist Olivia Hungers recognized this and responded on Twitter; "support people in your community with action. If you still wear the pin be sure to be ready to back it up. Pinning is easy young man. Acting is harder #safetypins + #CivicEngagement"
Another critique is that the Safety Pin Project is just protesting Trump, to which Barnard Student Sabrina Krebbs responded; "I wouldn't say it's resistance towards Trump. It's a form of resistance to hate and to negativity." You decide if that means it is resistance to Trump.
Is the safety pin project a harmless way to remind people that a little bit of kindness can go a long way? Is it just a way to feel better without putting in the long hours of real work ahead?
If you decide to wear the pin, all you can do to answer the above questions is to act as well.
Leave a Comment
About the Contributor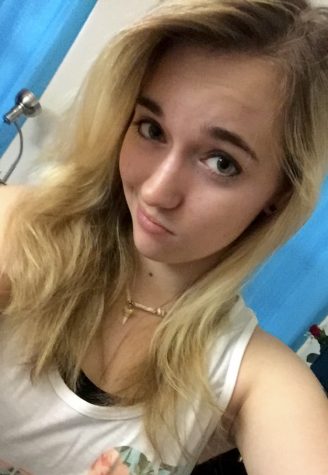 Kate Wright '17, Staff Writer
Kate Wright is a senior at Wakefield; this is her first year on The Chieftain. Some of Kate's hobbies include reading, writing fiction, listening to music,...