Asian Club Holds Annual Cook Off to Promote Acceptance and Inclusion
It was a Thursday afternoon and the sounds of laughter and excitement drifted out of room A-208. A student walking by was drawn in by the sounds and excitement coming from inside. He walked over to check it out, and as he entered the room, the sight of students of all ethnicities  laughing and cheering greeted his eyes. It was a sight to behold, this was like no club he had ever seen before…this was Asian Club.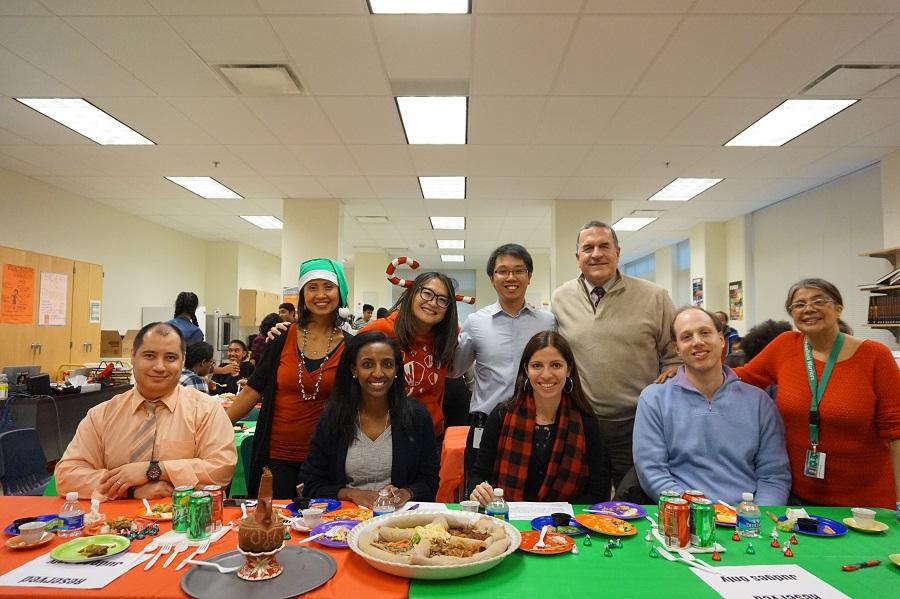 "Asian Club prides itself with it's cultural inclusion and acceptance of everyone" said Ms. Hsu the Club's Advisor. Asian Club is like a rainbow of cultures, with students from all over the world. They host many cultural events such as the Cook-Off to shine a light on the various cultures and countries of the students at Wakefield. 
On Thursday, December 15th, Asian Club held it's 7th annual Cook-Off. With everyone enjoying cooking and socializing with friends, this year's Cook-Off was heralded as one like no other. The Asian Club decided to make this year's Cook-Off more popular by selling admission tickets to fundraise. With the money the club earned from ticket sales, they bought holiday-themed decorations, tasty treats, and other fun items, including gingerbread houses, for the event.
Another new thing this year is that the Cook-Off only had five teams rather than six: Colombia, Vietnam, Bangladesh, Japan, and Ethiopia. The Chieftain reporters enjoyed sampling the variety of ethnic food and had a blast mingling with enthusiastic Asian Club members who were just as excited as The Chieftain was for the Cook-Off to begin.
TEAM COLOMBIA: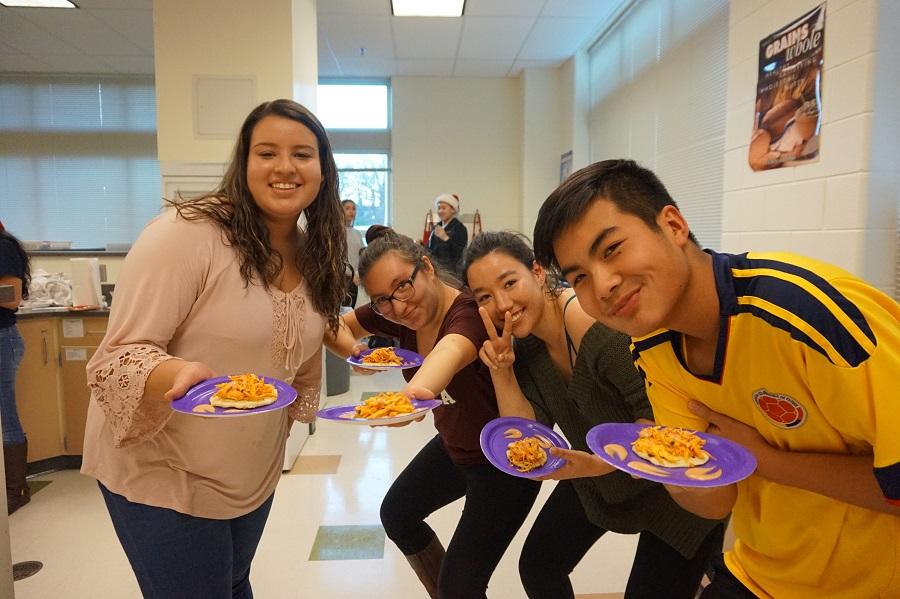 "It's really fun to taste different food from around the world," observed Colombia team leader and second year participant, Katheryn Guerra. Her team prepared a lovely Colombian dish called Arepas Rellenas made with chicken on the top and a dough on the bottom topped with a flavorful sauce. Although she was nervous, she "would definitely do it again because it is a nice community to be a part of."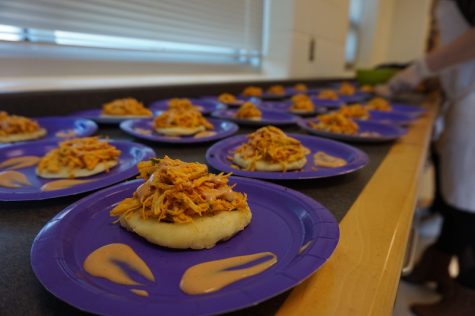 TEAM VIETNAM: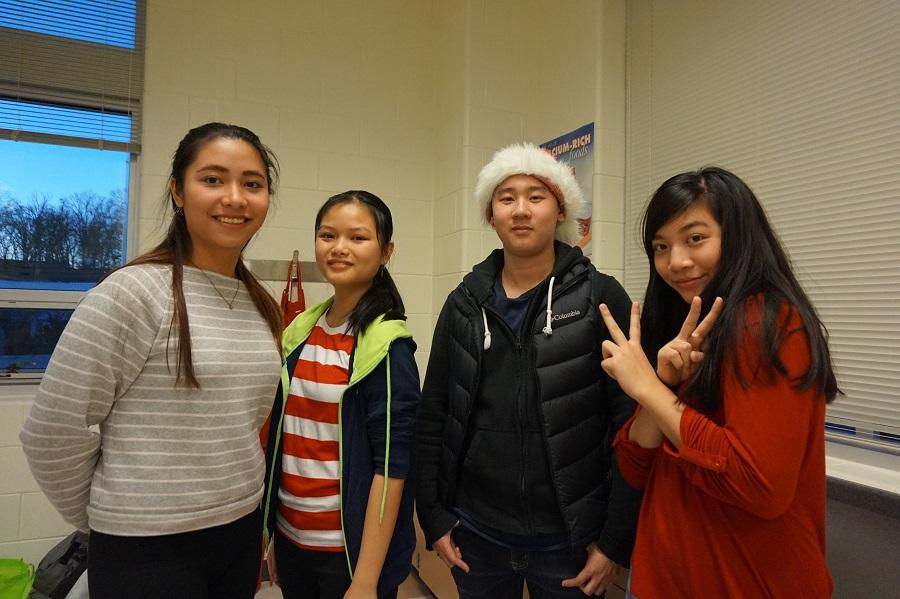 Similarly, Vietnam's team leader and junior at Wakefield, Christina Nguyen said she loves events like these because, "Asian Club feels like a family." Asian Club is a safe and accepting place that "brings you out of your shell." She was happy to compete in her first Asian Club Cook-Off as her team prepared Goi Cuon, or fresh spring rolls packed with vegetable, noodles, and beef, which is the most famous dish in her home country of Vietnam.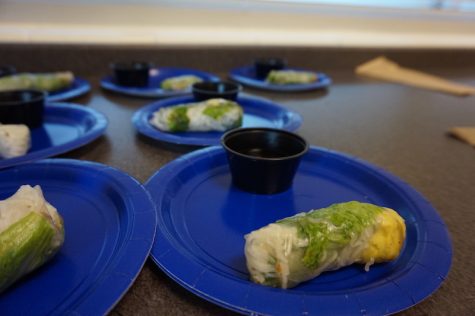 TEAM BANGLADESH: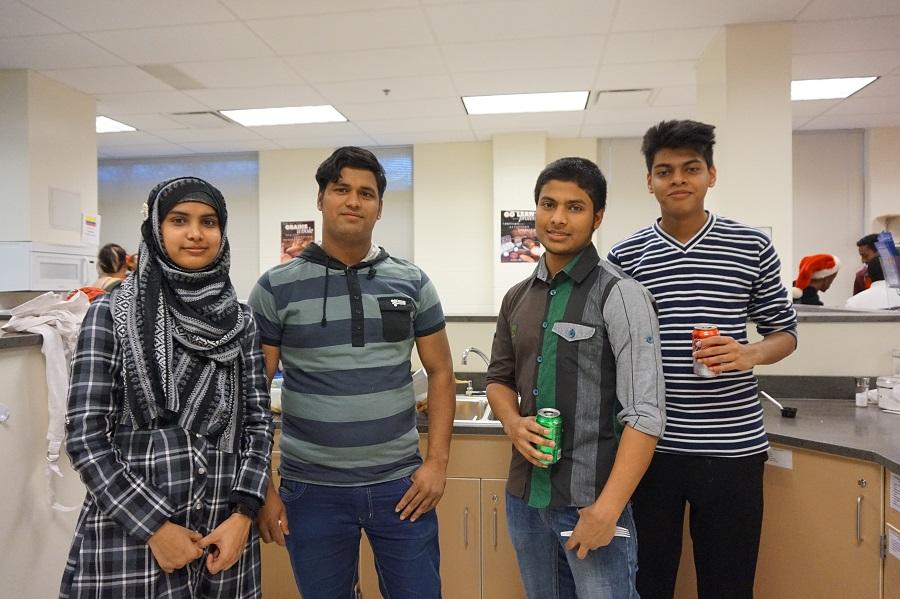 "Confident" was the one word Bangladesh Team leader Forhad Hossain* used to describe his experience and feelings during the Cook-Off. His team cooked a famous South Asian dish, Chicken Biryani, made with rice, chicken, egg, and a variety of spices. "Biryani is a commonly served dish for family and used to welcome guests in Bangladesh" said Forhad. He was very excited to work and compete with his friends.
CORRECTION: The wrong pronoun was used for Forhad Hossain.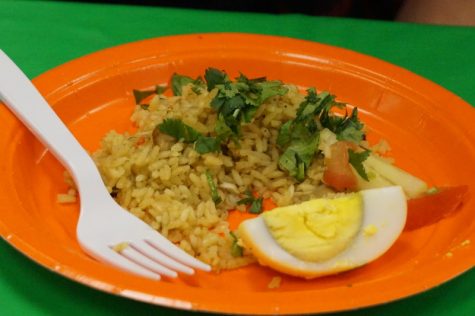 TEAM JAPAN: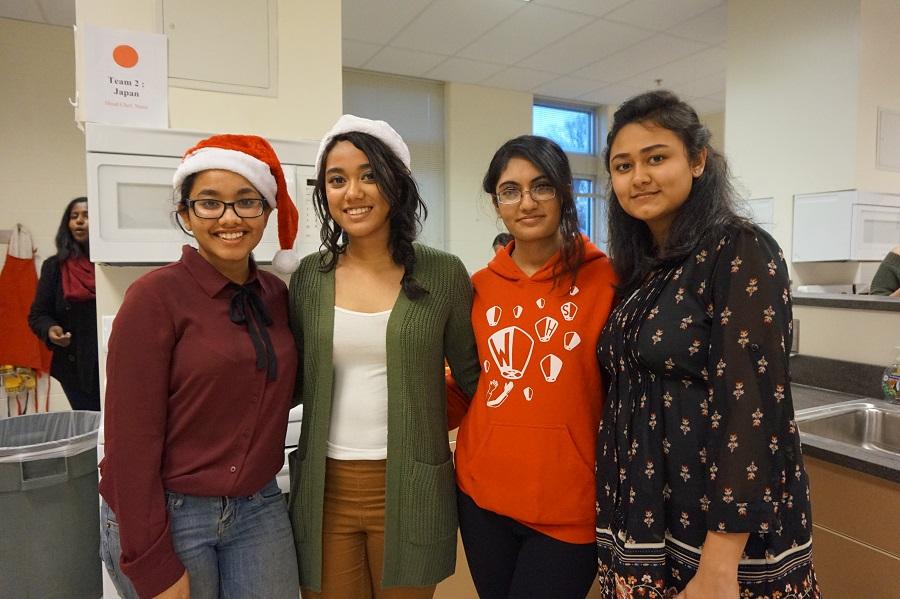 Last year, Team Japan won the 6th annual Cook-Off. This year the reigning champions prepared a Teriyaki Chicken dish that was so beautifully prepared, you would have thought they were professionals. The team served it with rice and stir fried vegetables which definitely complimented the dish's savory Asian flavors. Team Japan was led by Senior Nami Samiya, who was participating in this year's Asian Club Cook-Off for her second year in a row.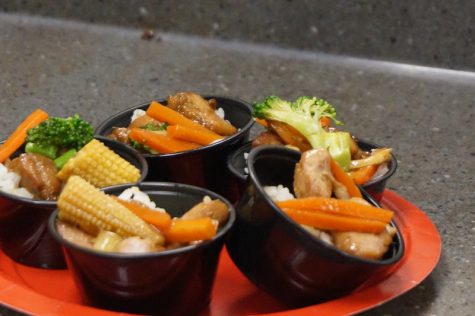 TEAM ETHIOPIA & EAST AFRICA: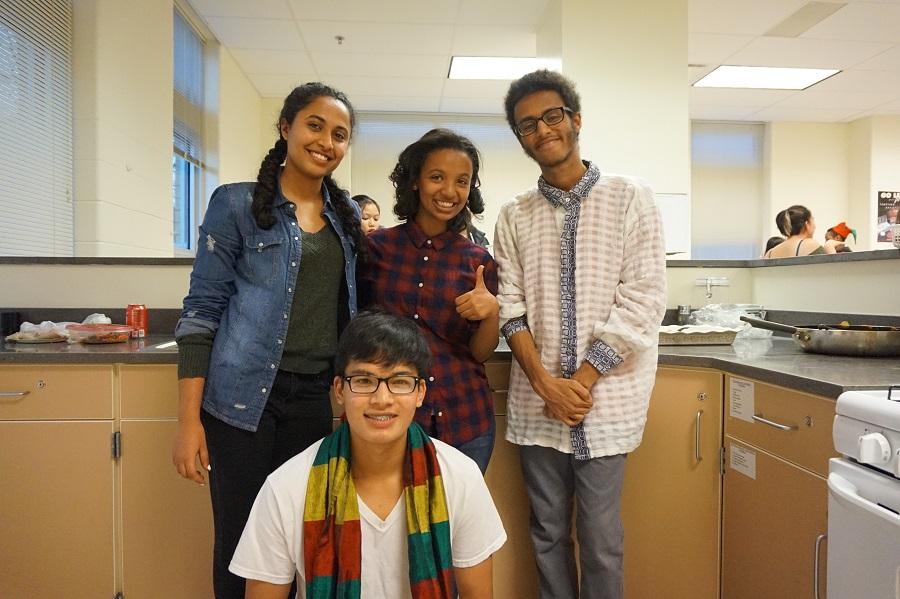 Asian Club has always had a rule preventing club officers from competing in the Cook-Offs, but this year, Club President, senior Wael Salih, led Team Ethiopia & East Africa. They worked hard to plan and coordinate their presentation and dish by wearing native clothing from Ethiopia. They also brought out a jeben, which is a popular coffee pot used in Ethiopia. This would not only represent the food, but also the culture. The food was prepared with rice, curry and a nice touch of a stew dish called Doro Wat. This attention to detail payed off! Team Ethiopia & East Africa WON! (a HUGE bag of traditional asian snacks)!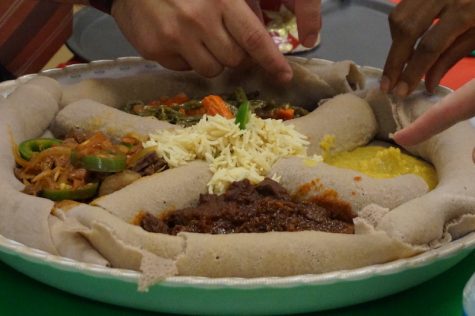 It's events like these that express the cultural acceptance and equality that can be found at Wakefield and the Asian Club.
Leave a Comment