Indie Album Of The Month
Beady Eye, an English Brit-Rock band formed in 2009, just released their new album, Be, on November 25th. Be is Beady Eyes second album, the first being 2011's Different Gear, Still Speeding. Lead singer Liam Gallagher and all other members of Beady Eye, including Gem Archer, Andy Bell, and Chris Sharrock, are former members of the band Oasis. Just this month the album Be has bolted to the top 5 position on the album chart in the United Kingdom, in Ireland the album is at number 3, and in Scotland the album is at a ground breaking number 1! Beady Eye's tone is very similar to Arctic Monkeys, John Lennon and The Verve. The album is a total length of 49:09, containing 11 songs. If you are looking for a neo-psychedelia, brit rock album with a catchy beat this is the album for you.
Please Refer:
"Flick of the Finger" – 3:46
"Soul Love" – 5:10
"Face the Crowd" – 4:00
"Second Bite of the Apple" – 3:28
"Soon Come Tomorrow" – 4:58
"Iz Rite" – 3:26
"I'm Just Saying"– 3:45
"Don't Brother Me" – 7:30
"Shine a Light"– 5:04
"Ballroom Figured" – 3:31
"Start Anew" – 4:29
Leave a Comment
About the Contributor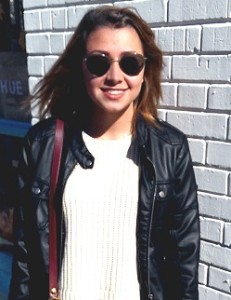 Kailee Blalock '16, Entertainment Editor
pressed against the pane could see the veins and there was poison out
resting in a raze the inner claims I hadn't breadth to shake
searching for an...