The New Gym is Open for Business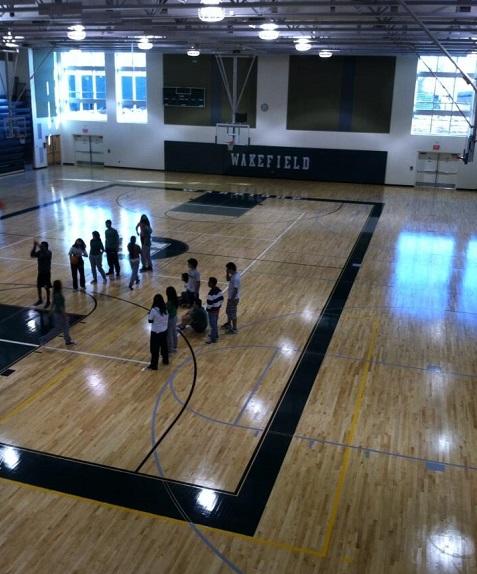 It's officially official. The brand new Wakefield gym is finally complete. It's been a long wait for the gym, progress was delayed multiple times. It can now be appreciated by all of Warrior Nation. "The new gym is fresh. I'm really excited to play my first season of basketball with this great group of guys and this exciting gym" says basketball player Chris Robertson '16. It won't just be the players on the floor adoring this new gym. "The new gym looks fantastic, it really exceeded my expectations. It's great that we have our very own Super fan section; it really helps us feel like part of the game. I hope we have another great season, and this new gym should be a big boost," said Super fan and Sports Editor, Leo Biette-Timmons '14. We have a beautiful new building and a recently completed beautiful new gym. Although we all have unforgettable memories from the old gym, we need to move on and embrace this new atmosphere. There will be some great moments in this new gym. It seems that the new gym is good luck for our Basketball teams. The first official homegame in the new gym was played by the freshman Girls' Basketball team. They won the battle against McLean High School with a score of 21-16. This past Saturday, December 7th, the Varsity Boys' Basketball team won their first home game against T.C. Williams High School with a score of 56-51.
Always keep up to date with how our teams are doing at http://www.wakefieldathletics.org.
Leave a Comment
About the Contributor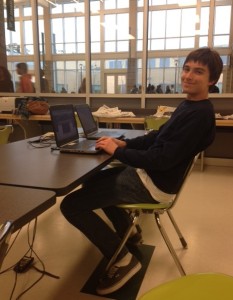 Jimmy McGuire '16, Staff Writer
I was born in Philadelphia, Pennsylvania.  I like sports, movies, and music.  I'm excited about being on the Chieftain.