Boys Basketball Keeps Crushing It!
Our Varsity Boys Basketball team has been on fire! We have 14 games, six game straight, including the two games featured in this article!
How do they keep stunning on the court? Junior Amari Cooper said it best, " I like the brotherhood…It helps us win. We know what each other can do; we don't push each other into situations we can't handle." Knowing each team mate's strengths and weaknesses seems to make for a powerful team.
On Friday the 19th, our boys traveled to JEB Stuart and made their home court our home court!
As our boys stepped out onto the court at Stuart one thing was on their mind and that was one simple word, WIN. Eric Isler had an amazing game! Isler had 17 points at half time and was completely killing it! Our boys didn't stop; we were up 53-17 at half time! We never faltered and continued to attack! Our Warriors won the game 87-29! Amazing performances from all players; stand out performers were junior Eric Isler, senior Halil Parks, who scored an impressive 16 points, and senior Alan Treakle finished it off with 11 points! 11 of the 13 players who played, scored! #thatisjustWakefield
Our Warriors were 13-3 overall and undefeated 7-0 in conference play as of last Friday!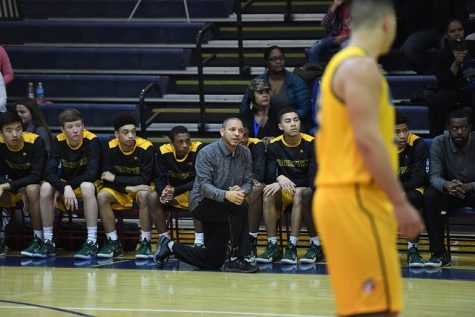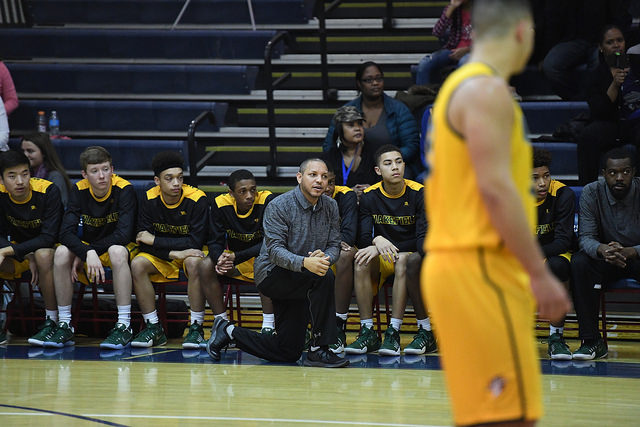 On Tuesday the 25th, our Warriors took on (and beat) the Lee Lancers by a commanding score of 87-40!
"
I like the brotherhood…It helps us win."
— Junior Amari Cooper
Senior Alan Treakle led all players with 20 points. Senior Halil Parks and junior Eric Isler both had 14 points. Sophomore Chris Warner added 10 points and 11 rebounds. Isler also had 10 rebounds. Sophomore Jalon Lipford had 8 points and 7 rebounds. Our boys battled hard and never relinquished the lead! A commanding performance by senior sharpshooter Halil Parks set the tone. He went off and seemed to never miss from the three point line.
Our boys improve to a record of 14-3 overall and an impressive undefeated 8-0 in conference play!
Our next game is TODAY @ TJ at 7:30pm! Watch our Warriors crush the Colonials!
Leave a Comment