Andrew Mason Rocks as Wrestler
Andrew Mason is a dedicated wrestler, and one of the most magnanimous leaders Wakefield has seen on the wrestling team. He's the Senior Captain of the team and has been wrestling for all 4 years of high school (3 of which he was in varsity) and 5 years in total.  He has been in weight classes 160 through 182, so he has wrestled a lot of people.
Recently, he won 5 out of 5 matches at the King George Tournament and got a battle scar, too. His high school overall record is 21 wins and 14 losses, which is WELL above average for an overall wrestling record.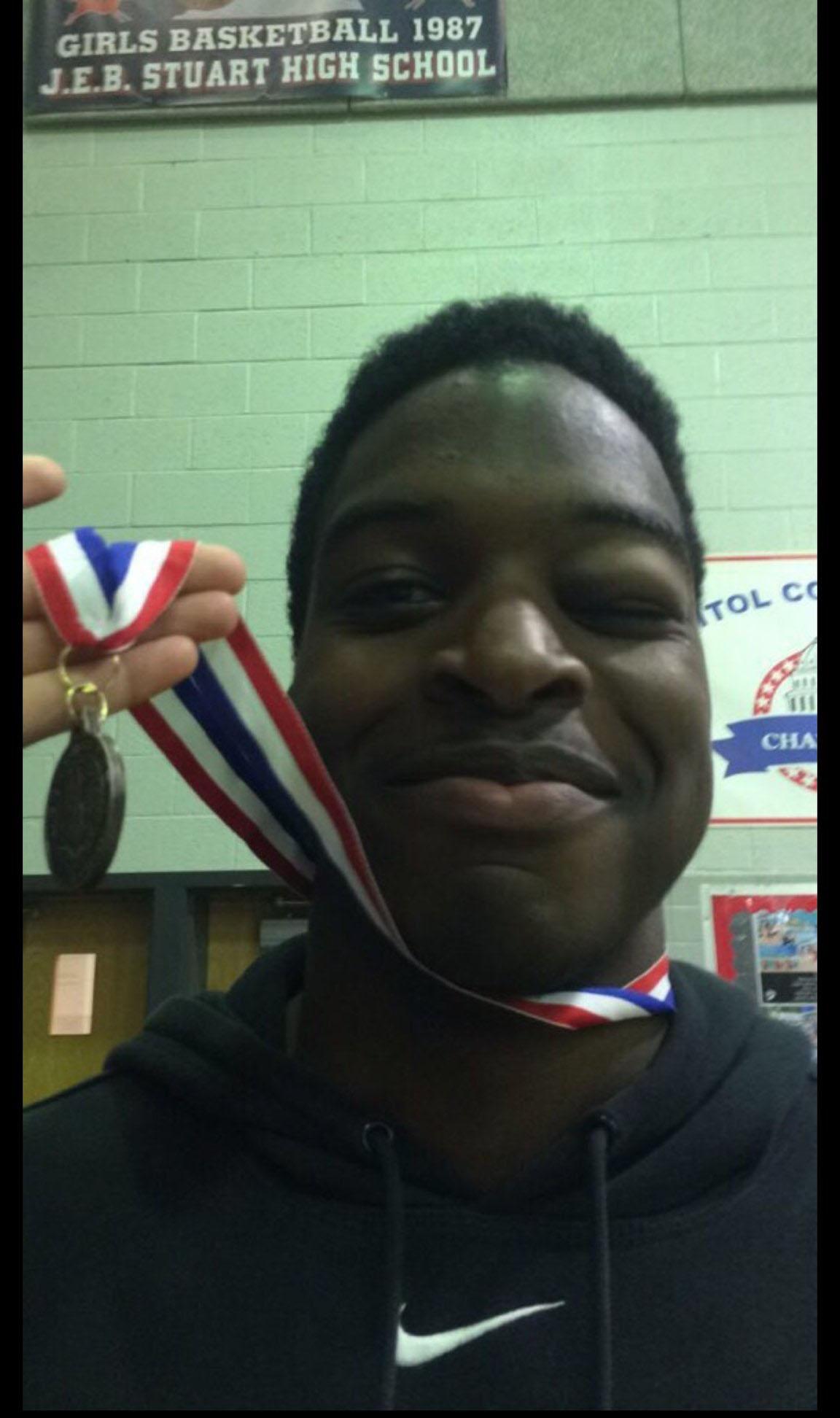 His team is succeeding with Mason's leadership; "we are doing pretty well, surprising because we have a very young team this year." He is always very positive, gives constructive criticism, and takes criticism well. "In the King George Meet, freshman Vincent Galang beat a 3 time state qualifier in triple overtime." Amazing! Go Wrestling team!
Mason is a leader, big on sportsmanship, looks out for teammates and respects coaches. He's responsible and an overall good guy. He always helps managers and the JV Team. He attends practice and the whole team respects him.
We sat down with Andrew Mason for an interview so we could learn a little more about the team and himself; as reporters, we were laughing constantly at how funny and quirky he is. He was getting along with everyone at The Chieftain, sitting on people's laps and making people laugh with the jokes he would crack at any random moment.
We first asked about the January 23rd JV meet here at Wakefield; "JV guys were winning matches, doing well, but they were making rookie mistakes, nobody got pinned as far as I saw."
We asked him about the funniest moment that has happened at wrestling. "We were at the King George meet and Greg's hair was too long, so a teammate had to cut it off for him last second…it was really funny." After that the bell unfortunately rang, the funniest interview ever had in The Chieftain was over.
We have a great wrestling captain and wish the team the best for the season. There is a conference* on February 4th @ Stuart High School! Go support Andrew in one of his final high school matches.
GO WARRIORS!!!
CORRECTION: We called the conference on 2/4 a meet in an earlier publication.