El Chapo Extradited to US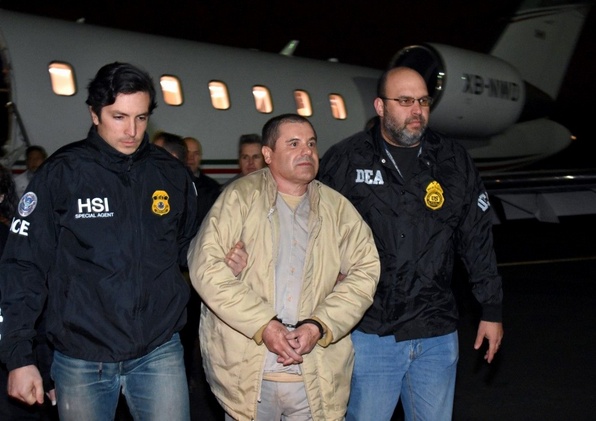 Whether you heard of him from the news or your friends, El Chapo is the most well known drug lord in modern times.
Joaquin Guzmán Loera, more commonly know as El Chapo, has escaped twice from highly secured prisons in Mexico.
Guzmán escaped prison in 2001, just as authorities were laying the groundwork for his extradition to the United States. He escaped capture for more than a decade by creating a sophisticated security system, allegedly basing himself in isolated, rural areas of Sinaloa and Durango in Mexico.
While Chapo was on the run, there were a number of close calls that later turned out be fake. In February 2012, Mexican authorities reported that they had come the closest ever to catching Guzmán. However, later reports indicated that had never occurred, and that the false information may have been an effort to boost Calderon's popularity in the run-up to the 2012 elections.
In February 22, 2014, Guzmán was captured by Mexican Marines in a hotel in the Mexican beach resort city of Mazatlan. At the time of his arrest, he was the most wanted criminal on the planet and had a $5 million reward on his head according to Insight Crime.
El Chapo was extradited to the U.S on January 20, 2017. He is being held at Metropolitan Correctional Center in Manhattan. It is a highly secured prison and very isolated one; inmates say that it is tougher then Guantanamo Bay in Cuba.
Leave a Comment
About the Contributor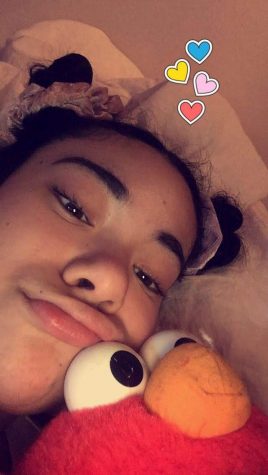 Kimberly Rendon '20, Opinions Editor
Hi, I'm Kimberly this is my third year on The Chieftain! I enjoy writing poetry and listening to music. I love eating junk food and going on random car...