Girls Varsity Basketball Heads into Playoffs with Stellar Season
Girls Varsity Basketball has had the most successful season in recent memory. The team is 18-3 with one final regular season game remaining to play tonight at Falls Church! (They crushed Falls Church on the home court, 59-37 on January 17th, so the ladies have an excellent chance of repeating tonight.)
These Warriors have won 6 of their last 7 games. How did they do away from home? They won. The last three away games were:
Wakefield vs J.E.B Stuart, 1/19
With this conference win, these amazing ladies are now crossing J.E.B. Stuart off their list for a second time! Ending this game with a score of 57-14! sophomore and Forward Lauryn Freeman said, "We did what we needed to do. Wakefield Girls Basketball will finish this season off strong!"
While this was such a blowout, these ladies still played great team basketball on the court until the last final seconds. During the first quarter the Warriors stopped J.E.B. Stuart from scoring with a total of thirteen turn overs. "It was a game we were supposed to win. It helped build our momentum for the tougher competition coming up" said senior and Power Forward Lyrin Hatcher.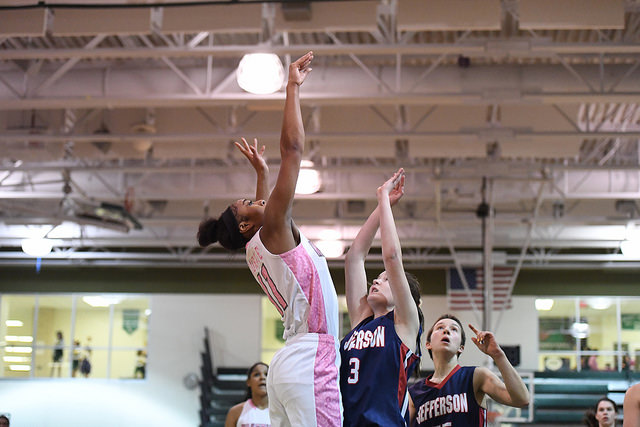 Wakefield vs Robert E. Lee, 1/24
Senior and Point Guard Summer Matlack said, "We came out a little slow, missed a lot of shots in the beginning but nobody panicked. We did what we were supposed to, which is get out on transition and play defense and we hit our stride and… played really pretty basketball." Coming in slow didn't stop these Warriors from showing the strength and stamina of their team. Winning the game with a score of 65-42!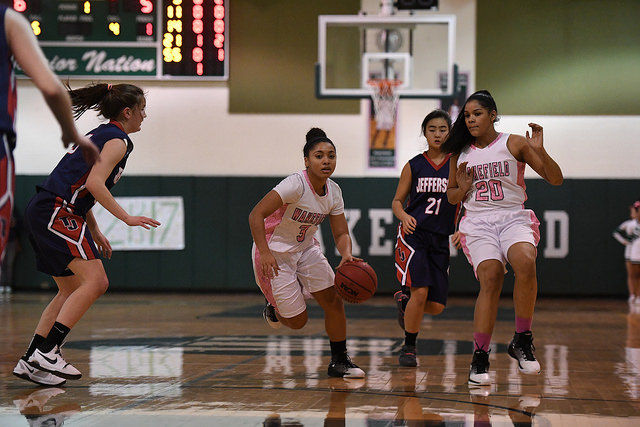 "At first it was rough, but I didn't let adversity keep me from playing well in the second half." said Lyrin Hatcher. Although this was a set back, it was minor. Lyrin finished the game with 17 points, 8 rebounds, 3 blocks, 5 assist, and 4 steals.
Wakefield vs Crossland (non-conference), 1/25
Non-conference games are great times to work on new goals. With Crossland, the team worked on pushing the ball after rebounds and setting up a secondary offense when that didn't work. Crossland is a good team, so the game was intense.
"We started out slow and were down by ten at the end of first quarter, but I'm really proud of the team for keeping our composure and making our own run in the second quarter and the maintaining that lead the rest of the game. We learned from this game that even if we are in a hole (point-wise), we can dig ourselves out and still get a win." said sophomore and Power Forward Hannah Foley. Leaving with an ending score of 56-45!
Wakefield vs. Thomas Jefferson Science & Tech, 1/27
The ladies then had one night at home against Thomas Jefferson Science & Tech. Our ladies won 48-35. Most of the points came from rebounds. Tamara, Lyrin, and Summer were high scoring players of the game. It was a special night because it was Senior Night for our ladies. We have so many leaving, it was a tough game to play.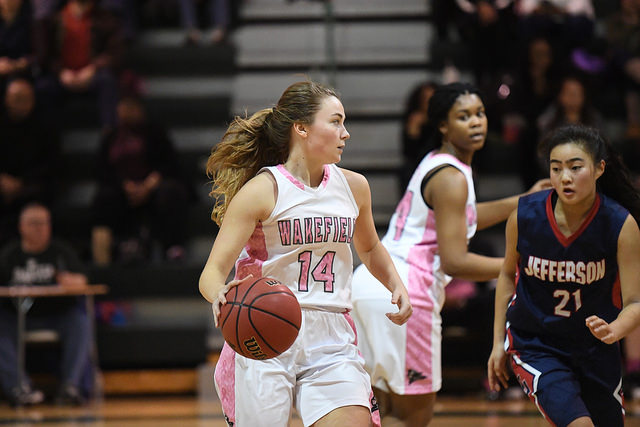 Wakefield vs. Edison, 1/31
That Tuesday night every girl was hyped and ready to play. Edison had beaten our Warriors on our court by 9 points earlier int he season, and we were trying to settle the score on their court. Lyrin gave us 19 points and the other players all tried to make those baskets, but the Edison Eagles sailed over us 64-41. This cross town rivalry remains heated.
Wakefield vs. Marshall, 2/3
Last Friday, our ladies had just come off the Edison loss and knew they had a tough team to beat at Marshall. The team talked about their strategies through out the school day. The game was a nail biter, and the ladies stayed strong. With all of the rebounds and assists, Wakefield won, 47-44 as the final buzzer was heard on the court.
This season has been such a united success. While you wait for the playoffs to begin watch the promo video that started the season off.
Be sure to come support Girls Varsity Basketball tonight at Falls Church and NEXT WEEK as we enter the CONFERENCE PLAYOFFS!
Leave a Comment
About the Contributor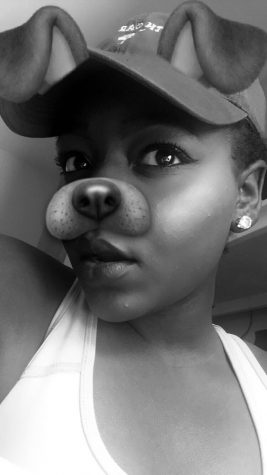 Kali Burroughs '18, Opinions Editor
Kali is a junior at Wakefield and this is her second year on The Chieftain staff. She enjoys shopping, laughing with her friends, and watching basketball....