The NBA All Star Weekend Starts Friday!
The NBA All-Star rosters have been released and feature the best players from the East and West. The All-Star game is always a must watch because there will be many highlight dunks and long threes. The controversial starting lineups have also been released, with one of the biggest starting lineup snubs in history.
The East starters are Kyrie Irving, DeMar DeRozan, LeBron James, Giannis Antetokounmpo and Jimmy Butler. The East reserves are John Wall, Isaiah Thomas, Paul George, Kevin Love, Kyle Lowry, Kemba Walker and Paul Millsap. The West starters are Stephen Curry, James Harden, Kevin Durant, Kawhi Leonard and Anthony Davis. The reserves for the West are Russell Westbrook, Klay Thompson, Draymond Green, DeMarcus Cousins, Marc Gasol, DeAndre Jordan and Gordon Hayward.
Some of the selection are questionable though. The biggest snub is found on the West starting lineup. Russell Westbrook. (He is averaging a triple double…how is he not a starter?) Westbrook is the most deserving player of a starting spot because not only is he the best overall point guard but he is also in the MVP conversation. Westbrook is averaging a triple double with 30.7 PPG, 10.3 APG, and 10.6 RPG. The last player to average a triple double was Oscar Robertson in the 1961-62 season with 30.8 PPG, 12.5 RPG, and 11.4 APG.
Another Western Conference guard that didn't even make the all-star team for the third consecutive year was Damian Lillard of the Portland Trail-Blazers. Lillard is averaging 26.2 PPG, 5.8 APG, and 4.7 RPG. Lillard was averaging around those same numbers last year and didn't make it then either. He is the first player since 1986 to average 25-plus points per game for two straight seasons and be denied an all-star appearance.
Friday, February 17th is all-star weekend will start with the celebrity game and the Rising Stars challenge. The Rising Stars challenge will be a battle between the world team and the U.S. team. The world team will be highlighted by Kristaps Porzingis and Joel Embiid, along with Dante Exum, Buddy Hield, Nikola Jokic, Trey Lyles, Emmanuel Mudiay, Jamal Murray, Domantas Sabonis, and Dario Saric. The U.S. team will be highlighted by Karl-Anthony Towns and Devin Booker along with Malcolm Brogdon, Marquese Chriss, Brandon Ingram, Frank Kaminsky, Jahlil Okafor, D'Angelo Russell, Jonathon Simmons, and Myles Turner.
Saturday, February 18th will feature the Skills Challenge. The challenge participants will be Kristaps Porzingis, Demarcus Cousins, Anthony Davis, Joel Embiid, Isaiah Thomas, Gordan Hayward, John Wall, and Devin Booker.
To end the Saturday night events, we have the three point contest and Dunk contest. Aaron Gordon, Glenn Robinson III, Derrick Jones Jr., and DeAndre Jordan compete in the slam dunk contest. Klay Thompson, Kyle Lowry, Eric Gordon, Kyrie Irving, C.J. McCollum, Kemba Walker, Wesley Mathews, and Nick Young will compete in the three point contest.
Sunday, February 19th will feature the All-Star game at 8:00 pm EST. The game and all the events will be played at Smoothie King Center in New Orleans, Louisiana.
The All Star game is for the fans; don't miss out…#warriornation.
About the Contributor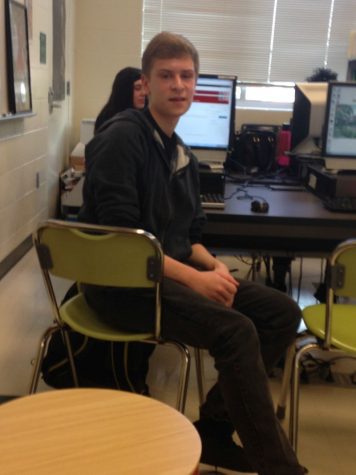 Adam Kinberg '18, Staff Writer
Hello, I am Adam Kinberg. My favorite sport is basketball. I like to watch NBA games in my free time. If I could be a celebrity, I would be Carmelo Anthony....