#NoDAPL Continues: It Is Far from Over
One of President's Trump first actions in the White House, was to sign an executive order on both the Keystone XL pipeline and the Dakota Access Pipeline. According to a memorandum published by The White House  "represents a substantial, multi-billion-dollar private investment in our Nation's energy infrastructure." According to the executive order, the creation of this pipeline will create about 2800 jobs, but only 15 of those will be permanent jobs.
But at what cost? The Standing Rock tribe, whose sacred land and waterways this pipeline would cross through, was never properly consulted before construction began, this pipeline will not only go through sacred lands but will contaminate the LARGEST water source in the USA . "You can't drink water if it has oil in it; water is the veins of the planet" said senior Caterina Montoya who strongly supports #NoDAPL.
The Sioux Tribe members have been peacefully protesting their rights, causing no harm to anyone. On Inauguration Day, North Dakota passed the House Bill 1203 that protects car drivers that "unintentionally" hit protesters. Why Inauguration Day? Why pass this bill at all?
So what can we, as students, do to help? #warriornation recommends to:
Stay informed on the current issue, do research and be educated on the subject. You can read more about it here.
Contact representatives, let them know what you think!
Leave a Comment
About the Contributor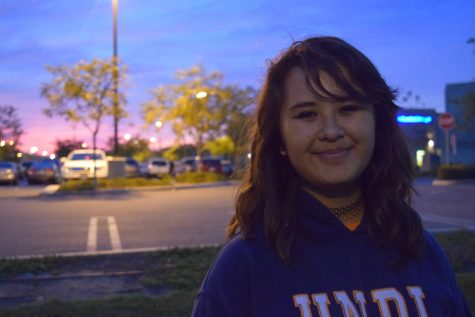 Diana Alejandra Rivas Arenas '18, Staff Writter
Hello, my name is Diana. This is my first year at Wakefield High school. I'm a junior. I'm a food enthusiast/animal lover. I love learning languages and...