Alan Treakle: In a League of His Own
Scoring 1,000 points in high school is an impressive achievement. Not many can boast this number.  Senior Alan Treakle joined this exclusive club last Friday. If you know Treak, you know he is super humble about his achievement. When interviewed by The Chieftain, he said, "It's a great milestone to achieve…at the moment, I'm not worried about it. I'm worried about winning the championship for my team and my coaches."
The @whssuperfans were out in full effect to support Alan on this big night.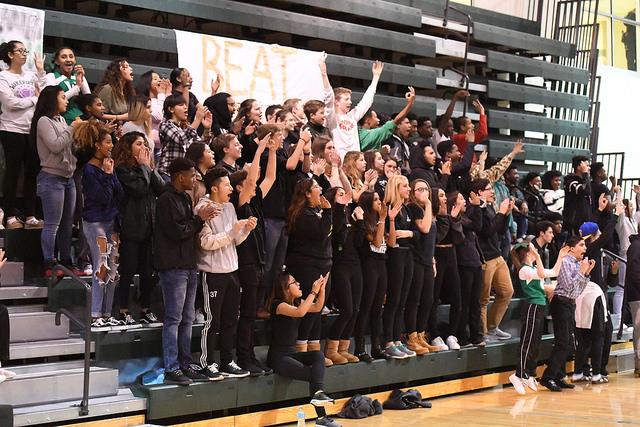 Treak has been a super star since coming to Wakefield his sophomore year. In his first season at Wakefield, he saw Domo Tham score his 1,000th point. We asked Alan how it felt to see to see his teammate make it to the exceptional club…if it had given him any motivation to do the same, "I was proud of him…I never thought I'd be in that situation. I was glad I was there to witness it."
Alan is very focused on and off the court for the championship this year. He isn't getting side tracked by personal achievements. He was on the court in Richmond, and got close to playing in that final four bracket for States. He wants to win this for Coach Bentley in his final year of high school basketball.
See Alan and the team play tonight. It is a special night as it is the last home game of the regular season for Alan, Halil Parks, and Matt Turner. #seniornight
We play Falls Church at Wakefield at 7:30pm. Be there! It is a BLACKOUT!
Leave a Comment