Halil Parks: Three Pointers for Days
Senior Starting Shooting Guards Halil Parks has been playing basketball since he was 6 years old. He "found out how fun it was and just kept going from there."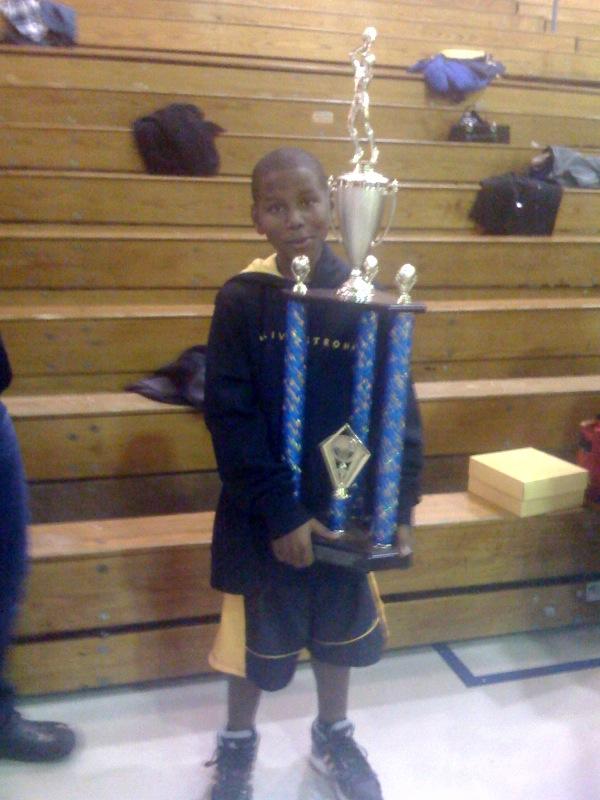 When it isn't fun, Parks "stays optimistic. If we are losing, I focus on the fact that I am playing basketball…right now…many people do not have the opportunity to continuously play the sport."
As the starting shooting guard his job is to "get the ball in the hoop. I play big every game." That is how he dislocated his finger. He was trying to play defense at the game on Saturday in Virginia Beach. He needs to still work on "getting better defensively and lateral quickness…maybe being more aggressive on the court."
Don't worry, Park's finger should be game ready by Friday. He said if it isn't, he isn't going to push it. He needs it to be ready so he can play the rest of the season, not just one game.
Parks is known in the game for being the King of 3 pointers, "I can tell if my shot is going in or not…if it is…I celebrate early…if it isn't I run to the basket and try to anticipate where to be to get the rebound."
Halil's famous smile was apparent as he spoke about his favorite part of playing basketball, "winning…when you know everyone contributed their part…going back to the locker room with the team is the best part of playing basketball."
Go to Edison to see our boys play tonight at 7:30pm, #warriornation!
View Comments (1)