KD'35 Returns to OKC: The Biggest Villain in the NBA? Or Man Looking out for His Family?
As the NBA season rolls on, one of the biggest stories this season has been Kevin Durant's move to Golden State. Every NBA fan is waiting for Durant to return back to OKC in a different jersey.
Kevin Durant, a year ago, led the Thunder to the Western Conference Finals and had a shot to go to his 2nd ever Finals. That year they faced the Warriors in a highly anticipated match up and the Thunder surprisingly took a 3-1 lead and had the Finals in their sights. Then disaster struck and Golden state came back from a 3-1 deficit and defeated Oklahoma City. Even with this loss, OKC had what it thought to be the perfect team to make it to the Finals next season. Kevin Durant thought otherwise, as he signed with Golden State and betraying every OKC fan in Oklahoma City.
Oklahoma City has played in Golden State twice this season in losing efforts but there has been a lot of drama between the two teams. OKC Center Enes Kanter was seen talking to Durant during the first game between the two and Durant had to be held back by teammates.
A second instance happened in the second game where Durant and OKC star Russell Westbrook also exchanged words. Both players have denied any rivalry and Durant in a interview stated that "a feud between him and Russell Westbrook is a media creation."
Westbrook has been interviewed about his relationship with Durant and when a reporter asked if him and Durant were on speaking terms Westbrook replied with "Nah" and did not elaborate.
The next match up between the two teams will be this Saturday and it will be highly anticipated as people will be watching the two stars battle it out to get there team a win.
Tune in Saturday on ABC at 8:30 to watch the Golden State Warriors travel to Oklahoma City to face the Thunder. You don't wanna miss it.
Leave a Comment
About the Contributor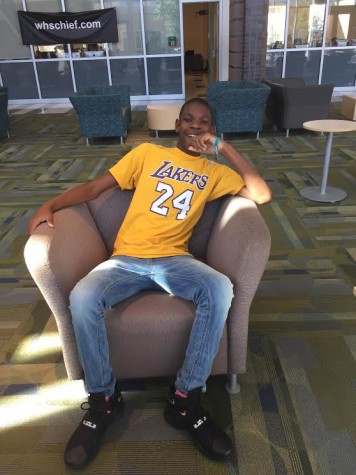 Trevon Smith '19, Staff Writer
I am Trevon Smith and this is my 2nd year in the Chieftain. I am from Washington D.C. I love the game of basketball. My favorite class is Physical Education....