Grammys 2017: What a Night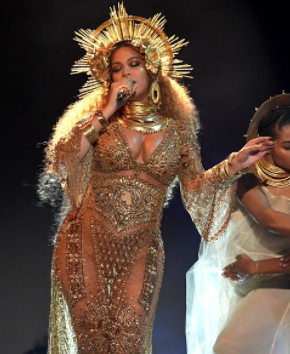 Every year, popular musicians come together to perform, walk the red carpet and accept awards. The Grammys this year were held on Sunday, February 12th. The Recording Academy gives a whopping 84 categories worth of awards each year!
Here are some of the highlights:
The artist who went home with the most Grammys was… Adele! Adele was awarded five Grammys all in one night. She was stunned when she won the Album of the Year for her album 25 considering Beyonce's album Lemonade was a nomination in the same category. In Adele's acceptance speech she stated, "The Lemonade album was just so monumental, Beyoncé. It was so monumental and well thought-out and beautiful and soul-baring… we appreciate that. All of us artists here adore you. You are our light."
On the Grammy Stage, David Bowie was posthumously awarded the Best Rock Song for his song "Blackstar." The Chainsmokers accepted the award for him.
Here are some of the most breathtaking performances of the night:
First off, Beyoncé's performance of Sandcastles and Love Drought stunned everyone. This was her first performance after announcing her pregnancy with twins! She defied gravity and audience expectations. She won Best Urban Contemporary Album.
Another outstanding performance was Bruno Mars' tribute to Prince. He sang "Let's Go Crazy." Host James Corden asked the audience to imagine a purple sky over First Avenue, the Minneapolis club where the movie's musical scenes were shot. It was a memorable performance that everyone should see.
"How Great" was Chance the Rapper's performance? Tamela Mann is a goddess. TAMELA MANN is a GODDESS!!!!  Back to Chance…he won Best New Artist, Best Rap Performance, and Best Rap Album. His performance was hair raising and thought provoking. Everyone that has any ties to Chicago says they are his cousin, now.
Last, but most certainly not least, Adele's tribute to George Michael. She asked to restart her performance saying "I'm sorry, I can't mess this up for him." It had to be perfect. She came back stronger and finished with tears in her eyes. It was a beautiful moment for the Grammys. 
Overall, this year's show was one for the books.
Leave a Comment
About the Contributor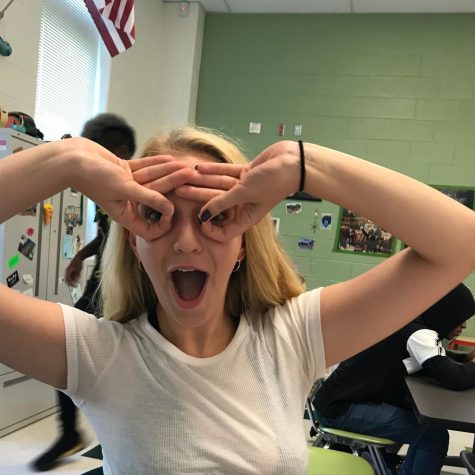 Elena Arrowsmith '19, Editor In Chief
Hi my name's Elena! I'm a senior here at Wakefield and I've been on The Chieftain since my freshmen year. I work at Dogma Bakery where I get to hang out...