Summer Makes 1,000 Points, Takes Team to Victory
It has been twenty-five years since a Lady Warrior hit 1,000 points. So, when Summer Matlack changed that Wednesday night during a third quarter free throw, the crowd went wild. Hitting 1,000 points is an amazing accomplishment for anyone, and ten times better when it's a Warrior!
Here is the exact second she made 1,000 points: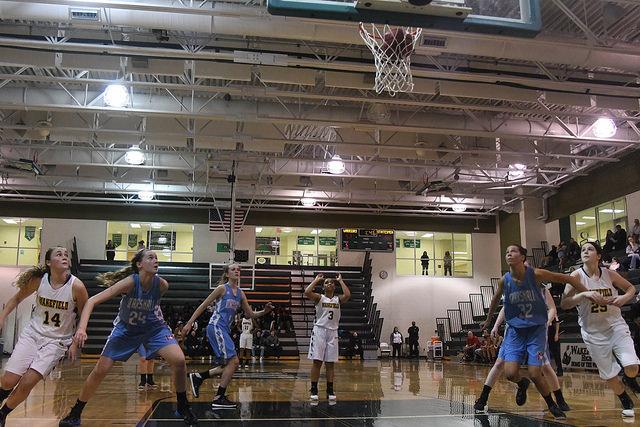 "It was a really good feeling. I accomplished something that I set for myself sophomore year" said the modest point guard.
Her team isn't so shy about her accomplishments; "growing up, I'd heard of Summer Matlack because my AAU coach had coached her when she was younger. So it was always this goal to be as good a leader as she was, because we don't play the same position. Me coming to Wakefield, making Varsity, playing and experiencing her leadership first hand was amazing. I love playing with Summer, she's an amazing point guard, and sometimes coming on as a freshman, it isn't always easy to fit in on a Varsity team. As one of our captains, Summer included everyone…extremely well. [I will] just remember her for years to come" said sophomore Hannah Foley of her magnanimous captain.
Summer did share some advice for players wanting to reach that lofty goal of 1,000 in high school; "Work hard, because you don't get better overnight, you have to put in the work." That seems like sage advice for life, too.
Summer makes sure to say that she couldn't have made it this far without all of the coaches she has had over the years. She remembers her AAU and middle school coaches fondly. She said that all of her coaches, "have given me great constrictive criticism, because sometimes I'm a very unselfish person when it comes to scoring. Rich always tells me to shoot my shot. They tell to shoot different shots, not just layups or three pointers, but mid-range shots as well." Great advice for our ladies.
They need that advice tonight as they take on the Edison Eagles at 7:30pm on Edison's court. Edison just came off a close call against TJ, but the Eagles beat us both times we faced off this year. The ladies have had a lot of practice and high scoring games since the last time they faced the Eagles, so they have a solid chance to win the conference championship tonight.
We will see you there, #warriornation.
Leave a Comment
About the Contributor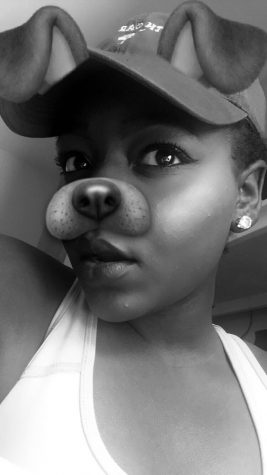 Kali Burroughs '18, Opinions Editor
Kali is a junior at Wakefield and this is her second year on The Chieftain staff. She enjoys shopping, laughing with her friends, and watching basketball....