With the Deadline Gone; Contenders are Set for Final Playoff Push
Now that the Trade Deadline has passed, NBA teams have either reloaded or traded for the future. The trade deadline ended February 23rd at 3:00 pm. There were enormous trades that could change the makeup of the league for years.
Here are some of the trades that went down:
First off the Portland-Trail Blazers have decided to send starting center Mason Plumlee, and a 2018 2nd round pick to the Denver Nuggets for Jusuf Nurkic and a 2017 1st round pick. This trade is a confusing for the Blazers because they are getting rid of Plumlee, their primary defensive player and passing big man. It is also a strange move for the Nuggets because they already have a passing big with promising Serbian Center Nikola Jokic. Then again, this move gives Denver a lot more options in terms of lineups and substitutions.
Next, and possibly the biggest move of this trade deadline, was sending former Sacramento King, Demarcus Cousins, to the New Orleans Pelicans. In this blockbuster trade, Cousins was sent to the Pelicans with forward Omri Casspi. In exchange, the Kings picked up Tyreke Evans, Buddy Hield, Lanston Galloway and 2017 1st and 2nd round draft picks.
Kings General Manager Vlade Divac said last week, "we're not trading DeMarcus…We hope he's here for a long time." Divac changed his tune a week later; "winning begins with culture and character matters….this trade will allow us to build the depth needed for a talented and developing roster moving forward. We thank DeMarcus for his contributions and wish him all the best in New Orleans." This is even more confusing because some players have been suspended from games for domestic violence or arrested for DUIs. The Kings' culture and character needs more help then just trading Cousins.
The next trade affects the hometown Wizards. They traded Marcus Thornton, Andrew Nicholson and a 2017 first round draft pick for Bojan Bogdanovic and Chris McCullough from the Brooklyn Nets. This is a win win situation for both teams because the Wizards are getting much needed bench help with the addition of  Bogdanovic and the Nets are getting a draft pick so they can build for the future. The Boston Celtics currently own the Nets first round pick because of the Kevin Garrett, Paul Pierce trade in 2013. This pick is very lucrative because it will most likely be top five protected.
The trade between the OKC Thunder and Chicago Bulls was next to shock the basketball world. The Bulls sent Taj Gibson, Doug McDermott, and a 2018 second round pick to Oklahoma for Anthony Morrow, Cameron Payne, and Joffrey Lauvergne. This is a good trade for both teams because Chicago is getting much needed shooting and Oklahoma is getting a solid big man and a shooter for their star point guard Russell Westbrook.
The last big trade of the deadline was the Philadelphia 76ers sending Nerlens Noel to the Mavericks for Andrew Bogut, Justin Anderson and a 2018 second round draft pick. This is a bad trade for Philly because they are sending their young rising star for nothing. Andrew Bogut is seeking a buyout which means he will become a free agent once he reaches an agreement. On the other hand, the Mavs are getting a big man for the future in Noel.
The contenders are set for the playoffs and the lottery teams got more draft picks. It should be an interesting couple of months leading into the playoffs. Let us see how the trades will either work out, or be classified as a BUST.
Leave a Comment
About the Contributor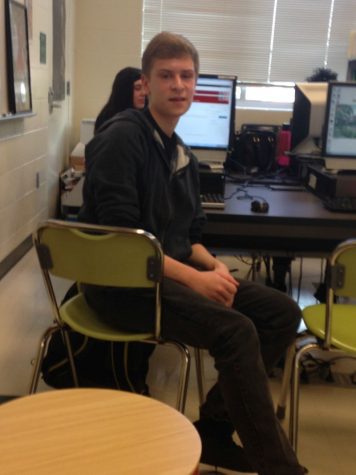 Adam Kinberg '18, Staff Writer
Hello, I am Adam Kinberg. My favorite sport is basketball. I like to watch NBA games in my free time. If I could be a celebrity, I would be Carmelo Anthony....