Catch Spring Fever with Spring Sports
Catch spring fever now! Spring season has the greatest number of sports teams all year. Wakefield Warriors compete in the following sports: Crew, Soccer, Lacrosse, Tennis, Track, Baseball, and Softball. Make sure you stay updated with this year's buzz. Last year, Wakefield teams were highly competitive across the spectrum.
The Baseball team, with 13 wins last year, plans on being an even bigger hit this year. The Varsity squad has had Coach Ruck for three years, and everyone has been playing together for three years. Junior and third basemen Colton Poythress said, "go to the game." If you haven't seen a game, this is the year to do it. Right across the parking lot, the baseball field has excellent spectator bleachers and even a concession stand. It is FREE to get in the game. Make sure to bring a blanket, even if it isn't cold, it is nice to sit on.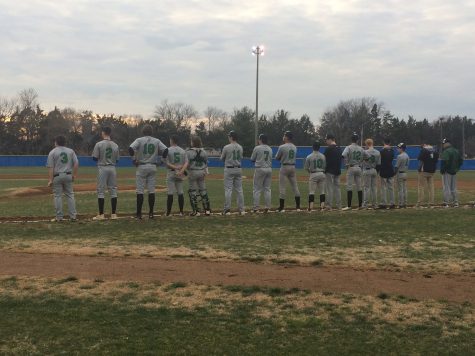 Catch the Softball team as they pitch, run, and hit their way to the top. Senior Myisha Ferguson said, "this year we plan to get first seed… to beat our biggest competitor Marshall. I won't accept no for an answer. We need to not only build as a team, but work together as a team. I have a good feeling about it… We definitely have potential."  Returning player and junior Irina Lopez-Vlaminck said that she is "excited to bring together the JV and Varsity teams this year and become one."
Stick with Lacrosse as the new and returning players go head to head against competing teams in hopes of winning as many games as possible, and dominating their conference. Retuning Lacrosse player and junior Sophia Polisar said that she is "looking forward to a better record and stronger season." Senior and first time Lacrosse player Xaviour Cooper says that this year  "the coach is holding us accountable for what we do, not in a disciplinary way, but he's honest with us. He wants the team to do better than we did last year." Games are on the field and the concession stand will be open!
Many are also excited to kick off the Soccer season and score many goals. This season, "I hope that we improve our record and progress to the conference championship" said junior Samy Achour. The goal this year is to "have a better season than last year and better ourselves as players… we just have to work together" said sophomore Madison Holt.
Tennis promises to be a smash this year with lots of exciting court action and volleys. "We need to work on our communication and putting what we learn from practice into the games. I'm excited to play with all the new and returning players this year!" said senior Joann Chongsaritsinsuk. Show up for Tennis and let them know that Wakefield supports them!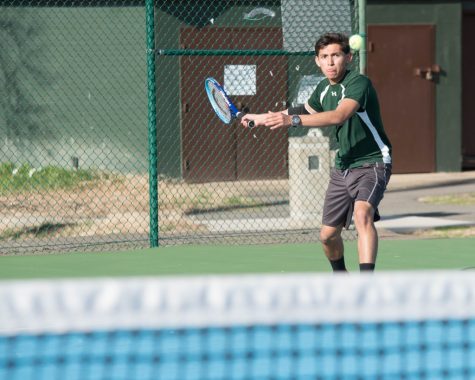 Make waves with the Crew team as they keep up their hard work preparing to slice through turbulent waters. They have been putting in long hours on and off the water. "This year we want to take at least 3 boats to Nationals. We've ramped up training this year and we're a lot more focused in practice, theres a lot of competition between the boats" said senior and team captain Sarah Vest. Junior Ben Rafky said that he is  "looking forward to becoming more competitive and working on my tan." The crew team races Saturdays at Sandy Run Regional Park. Make sure to come out and watch as they row their way back to Nationals. This Saturday from 8am – 12noon at the Anacostia Community Boathouse in DC Crew is holding their annual Erg-A-Thon, a fundraiser where the team rows on ergometers (erg). It is fascinating to watch.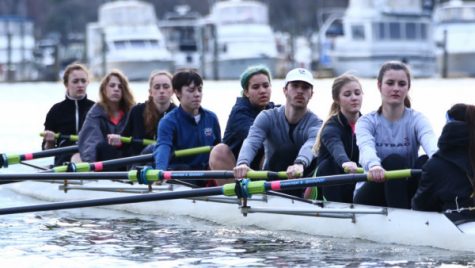 Finally, race to the finish with the Track team and their speedy quest for victory. "I'm looking forward to seeing all the new runners this year and improvement in our team and hopefully more people going to States!" said junior Alex Whitford. Don't miss out on their race to states!
Come out and support all your Wakefield Warriors and cheer them on their ways to winning seasons.
Leave a Comment
About the Contributor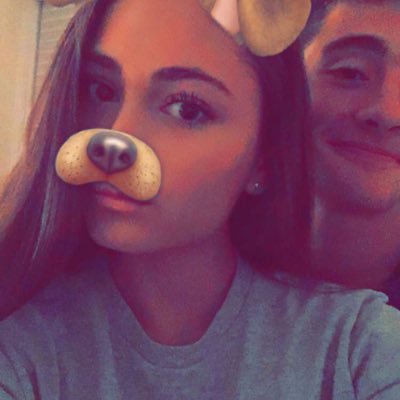 Angelika Goodman '18, Staff Writer
Angelika is a very determined student who wants to achieve many things in life. She cheered at Wakefield freshman and sophomore year. She also joined the...