Chance the Rapper Puts Action to His Words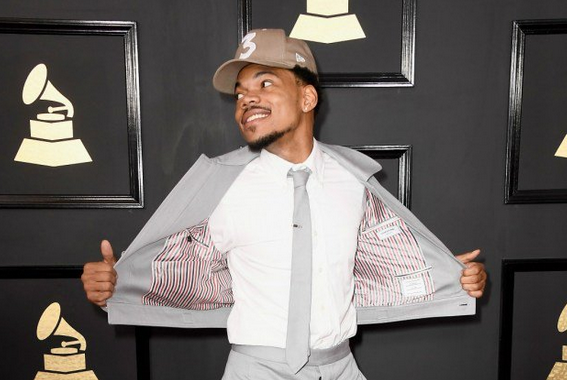 On March 6, Grammy award winning artist Chance the Rapper donated $1 million to Chicago Public Schools. This was in reaction to meeting with Governor Bruce Rauner to discuss the lack of government funding to Chicago Public Schools. Illinois has gone two years without a budget which is the longest in any state. Chance met with the governor Friday but left the meeting very frustrated and confused. He spoke with the governor by phone over the weekend but called the talks "unsuccessful," saying the governor offered vague responses to his questions.
He showed up at Westcott Elementary School, on the South Side of Chicago, and announced at a news conference that he would gladly donate $1 million to Chicago Public Schools. According to NPR.org: "This check that I donated is a call to action," said Chance. "I'm challenging major companies in Chicago and all across the U.S. to take action."
His actions did not go unnoticed and former First Lady Michelle Obama thanked Chance in a tweet, "Thanks @chancetherapper for giving back to the Chicago community, which gave us so much. You are an example of the power of Arts education."
On March 15th, three students of Lake View High School – Alex Rojas, Alondra Cerros, and Annelisse Betancourt shared an open letter thanking Chance. "There are many big celebrities from Chicago, but you are one of the few that really give back," they said. "It is evident that you sincerely care for the youth here. This is why you are an inspiration to us. We appreciate you for not only representing us through your music, but also through your actions."
People's actions really do speak louder than words. Chance makes his money from words….it is nice to see he puts his money where his mouth is when the government won't.