Top 8 (Local) Places to Visit over Spring Break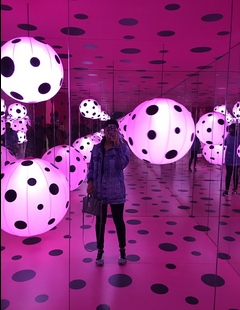 Spring break is here! I know you can't wait to chill and enjoy the lovely weather. If you're looking to escape from all of your school responsibilities, D.C. is definitely the place to go. You can walk around and see some of the most colorful street murals, eat some of the best food from all around the globe, or enjoy some art from different places. Here are some of the events that are happening in the D.C area, along with the best things to do for (almost) free!
Arlington Poetry Fest: (April 8)
Music, Poetry and Art come all together to celebrate National #PoetryMonth in Arlington's Central Library staring at 12:00 pm. Wakefield Poetry Club is preforming from 12:15 to 12:45. Join Wakefield and other poetry enthusiasts for a day of fun and uplifting poetry.
Cherry Blossom Parade/Sakura Matsuri Japanese Street Festival (April 8):
The National Cherry Blossom parade will take place at Constitution Avenue , from the 7th to the 17th street, NW, starting at 10 am, followed by the Japanese street festival where you can enjoy live music and art performances, authentic Japanese food, and the several Cultural exhibits. This is a perfect plan to start spring break with!
Anacostia River Festival: (April 9)
Spring break is all about going out and enjoying the nature blooming! Only 15 minutes away from National Mall, The Anacostia River Festival is offering free kayaking and canoeing, musical performances, fishing, a photography exhibition, and a bike parade to enjoy this Sunday.
Southwest Waterfront Fireworks Festival: (April 15)
Food trucks, glow in the dark treats, live music, drinks, and fireworks are just a few of all the amazing things you can find in this years Firework Festival. The festival itself starts at 2 pm and fireworks at 8, the entrance is free, and you're welcome to bring your own food to have a picnic by the river side.
Artomatic (from now til May 6)
This volunteer-run organization is hosting over 600 artists, performers, musicians, and showcasing their talents on 7 floors. its free! You can find out more about it here!
Yayoi Kusama: Infinity Mirrors at the Hirshhorn Museum and Sculpture Garden. 
This exhibit the features 6 six of Kusama's mirror rooms that are  definitely a must see. Tickets are free, however, you need to schedule a visit, and there's a high demand for tickets, the next ticket release is on Aril 10 staring at midday. In the last room called The Obliteration Room you will be give a set of colorful stickers to decorate the white room as you wish. This breathtaking exhibit lets you be part of the art.
D.C is well known for being a diverse city, and you can see all of this represented in this astonishing street murals. You don't need to plan it out ahead of time, all you need is a pair of comfy shoes, sunscreen and your closest friends to go enjoy this beautiful art. You can find most of this murals around Union Market, where you can find over 40 local restaurants with amazing food from all over the world.
Art At the Smithsonian's National Air and Space Museum:
In collaboration with the National Museum of American History The NASM is hosting a serious of pictures from several pieces of art found under trenches that were left behind after World War I, this represents the work of two different types of artist; those who were already artists and got recruited by the American Expeditionary Forces (AEF), and those who created several pieces of art work while at war.
Get your comfy shoes and colorful clothes out and go enjoy this week off school!
Leave a Comment
About the Contributor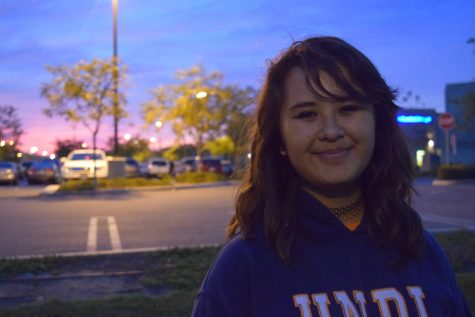 Diana Alejandra Rivas Arenas '18, Staff Writter
Hello, my name is Diana. This is my first year at Wakefield High school. I'm a junior. I'm a food enthusiast/animal lover. I love learning languages and...