College Profile: Christopher Newport University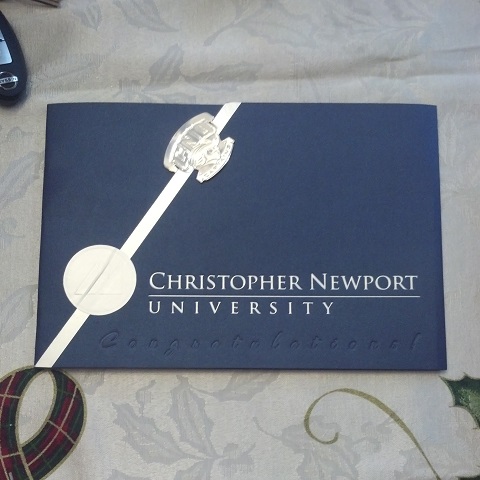 A small public liberal arts college in Newport News, Virginia. 5,000 students. More than 80 areas of study. Christopher Newport University (CNU) is one of the top 10 Up-and-Coming Schools in the south according to U.S. News and World Report's Best Colleges guide; and is commonly overlooked by students during their college search.
CNU was founded in 1961 as Christopher Newport College. It was founded as an extension of the College of William and Mary and offered courses that were unavailable at William and Mary. It later was moved to its current location and has since expanded to have a 260 acre campus and is part of NCAA division 3 athletics.
Christopher Newport is not an easy school to get into with the average GPA sitting at a 3.8, and an average SAT score for math and reading being a 1207. The acceptance rate for 2012-2013 was 64.6%. The five most popular majors for the school are: Biology/Biological Sciences, General; Speech Communication and Rhetoric; Business Administration and Management, General; Psychology, General; and Political Science and Government, General.
If you do get accepted, there are many sports offered at the school including baseball, basketball, cross country/ track, football, golf, lacrosse, soccer, and tennis. Just about every sport that isn't covered by their athletics is covered by their clubs.
CNU is a university commonly overlooked by most students because it is overshadowed by schools such as UVA and Virginia Tech. It still remains one of the best schools in the state. So, if you're looking for another school in-state to apply to, Christopher Newport may be the school for you.