Varsity Softball in Full Swing for Playoffs!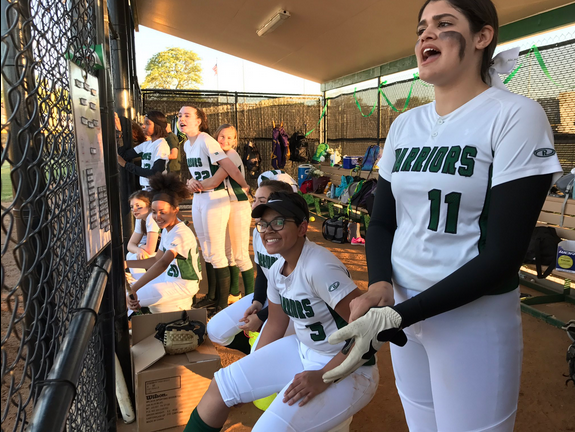 Our Varsity Softball team started out strong this season, but have slowed down recently; currently at a season record of 8-7.
Senior, and Co-Captain, Daniella Alexander said, "we haven't played the max of our potential, and we have so much more then what we're playing at." Alexander continued, "we just need to focus and play harder because we have it in us, but we're waiting for some reason and we shouldn't, we should be attacking. We have confidence that we'll be very happy with our progress at the end of the season."
The season opened with a win against Lee High School with an ending score of 9-6. It was like a teamwork override that night, the chemistry was high and these ladies came ready. It showed on the field. With over half of the team being underclassmen, every class is represented on the field,  "A diverse team is better. Our coaches are already planning their team for next year, and as freshmen they're playing wonderfully" said senior Alexis Lopez.
Starting fast and finishing strong against Freedom High School, Wakefield defeated them with a final score 15-1. These ladies opened the match making 6 runs just in the first inning, and kept great stamina to keep Freedom with only one run the entire game. "We feed off of the energy of our fans, it encourages us when we're behind, and when we're winning, it keeps us going" said freshman Kiera Collins. Round two with Freedom was a win as well! Great Job Warriors!
Going against Potomac Falls was a rough game, the girls fell behind early and struggled to make a come back. Bouncing back with two wins in a row against J.E.B. Stuart and Thomas Jefferson, beating both teams by 10 runs, freshman Julia Sonn said, "it's a team sport, so we really have to work together. That's how we win."
Then the team slowly started to fall behind once again, losing their next three games against Marshall (3-11, 15-1) and Lee High School (9-8) Junior and Right fielder, Irina Lopez-Vlaemink gave insight on how to bounce back from multiple losses, "We have to keep it positive, because it's easy to get caught up in negativity. It's really important to talk about what went wrong."
Energy was high the night our ladies went up against J.E.B Stuart for the second time this season, leaving the field on fire with a ending score 24-10! "We played like a team and we won like a team" junior and Outfielder Bryanna Jones commented not even an hour fresh from the game.
Falling to Edison High School two days in a row hurt the team, but members learned from the mistakes made and make plans to do better for their next game. Jones said, "They just had really good plays. We were more focused on the previous home-run instead of the plays being made in front of us….if we're not in sync, no hustle, and negative attitudes going out on that field, it results in a low performance game."
UPDATE: The ladies must have headed their own advice. They are on a winning streak! They beat Thomas Jefferson 13-2 last Thursday. Tonight they defended home field on #seniornight beating the Falls Church Jaguars, 3-1. Watch them play their last regular season game tomorrow at Falls Church at 6:30pm.
Leave a Comment
About the Contributor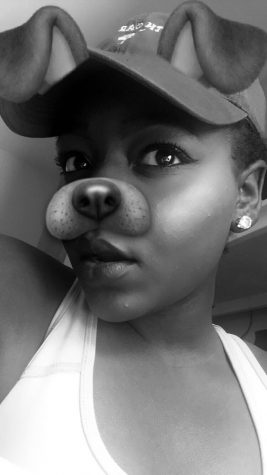 Kali Burroughs '18, Opinions Editor
Kali is a junior at Wakefield and this is her second year on The Chieftain staff. She enjoys shopping, laughing with her friends, and watching basketball....