Washington Wizards: John Wall Balls in front of All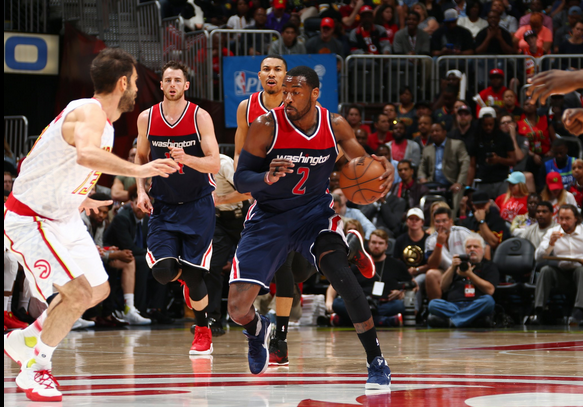 The Wizards finished the season 49-33 and are fourth in the Eastern conference. After a stellar regular season, the Wizards are looking to make some noise in the playoffs. The Wizards opened up the playoffs against the fifth seeded Atlanta Hawks on Sunday, April 16.
John Wall led the team to a 114-107 victory, controlling the game with 32 points and 14 assists. The Wizards have started out this series by playing the Hawks tough and physical. The Wizards were bounced out of the playoffs a couple years ago against the Hawks, so they are looking for some revenge. John Wall recently said that in that series two Hawks players tried to injure his already broken hand saying "Then Dennis Schroder told Kent Bazemore to smack me. And I was like, 'You come smack it.' "During the series Wall had five non-displaced fractures in his left hand and wrist.
The Wizards played game two Wednesday, April 19th. The Wizards got the win 109-101 off of 32 points and 9 assists from John Wall. They shot 45% from the field and 31.8% from three. The team will need to improve their free throw percentage if they want to start blowing out the hawks. The Wizards shot 24-33 from the line at 72.7 percent.
The Wizards then went to Atlanta on Saturday, April 22nd and got blown out 116-98 on 29 points from Paul Millsap. The Hawks played like a different team at home shooting 49.4% from the field and killing the wizards in the paint 60-34.
The Wizards played again in Atlanta on Monday, April 24th and again lost 111-101 on another big game from Paul Milsap with 19 points and 9 rebounds. Dwight Howard had a dominant game with 16 points and 15 rebounds.
The series is now 2-2 headed back to D.C. Game five will be played at 6 pm on Friday on TNT. You should look for John Wall to go off if we have any chance of winning.
Leave a Comment
About the Contributor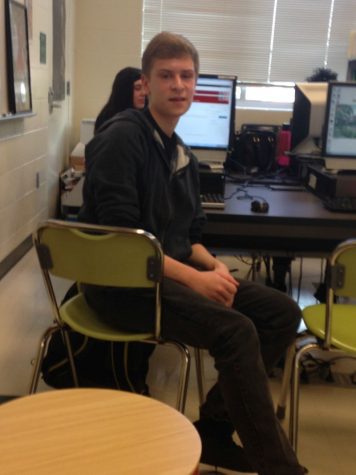 Adam Kinberg '18, Staff Writer
Hello, I am Adam Kinberg. My favorite sport is basketball. I like to watch NBA games in my free time. If I could be a celebrity, I would be Carmelo Anthony....