Student Spotlight: Saleha Hoffman on the Power of Women and the Wonders of STEM
Junior Saleha Hoffman has loved the power of knowledge ever since she was little. Growing up, she dreamed of becoming a teacher and helping the world. She realized that while her body and mind were growing, so were her hobbies and interests. When Hoffman came to high school, the wonders of Science, Math, Technology and the Wakefield community truly seemed to call to her, and she knew that she wanted to make an impact and be part of it all. Hoffman is strongly involved; she is Vice President of the Music Honors Society and has founded three clubs.
Her interests in STEM and BioSTEM sparked coming into high school, but she hadn't always been so interested in them. "Originally I had wanted to be a teacher but as I grew up my mom had noticed my interest in science and technology and introduced me to STEM and BioSTEM and ever since I've had a huge passion for BioSTEM and BioEngineering." Hoffman is the current president of STEM and BioSTEM club, and is also involved with the Robotics Club. For students interested in Science, Technology, Engineering and Math and are looking to join or try out STEM Club, stop by on Thursdays in Room A-101, Ms. Maitland is the sponsor for STEM Club.
During the summer before freshman year Hoffman took a trip to New York for her Birthday, "while I was there I noticed all the homeless and decided to buy food for them to help out as much as I could." After returning from her trip, inspired and eager to help the less fortunate in her Arlington community, she spoke with one of her close friends, Washington-Lee student Matthew Herrity (who was also a rising freshman at the time) and devised an amazing plan to help and give back to those in need in the community. Together in their freshman years Herrity and Hoffman founded the Dimes for Dining organization to help those in need by working with the community to earn money to help feed the homeless and less fortunate. All funds donated through Dimes for Dining go directly to AFAC , who distributes to nearly 2,200 families in need every week.
Saleha also founded the Women of Wakefield Club whose sole goal is to "unify and empower Wakefields' girls". Women of Wakefield is considered a Big Sister-Little Sister program. Upperclassman are paired with underclassman to create a sense of closeness and unity as well as blossom new friendships. The Women of Wakefield participate in countless activities every month. They attend school events, do community service, have group sleepovers, share potluck dinners, and enjoy movie nights. The Women of Wakefield is a great club to meet others and make awesome memories that could last a lifetime while at the same time express and show the power of all women, so join today!
Whether it's through her immense involvement in after school clubs such as STEM, BioSTEM, Robotics and Women of Wakefield, or her dedications to helping her community through Dimes for Dining, Saleha has always loved being part of her community and her school, and continues to show it every day here at Wakefield.
View Comments (2)
About the Contributor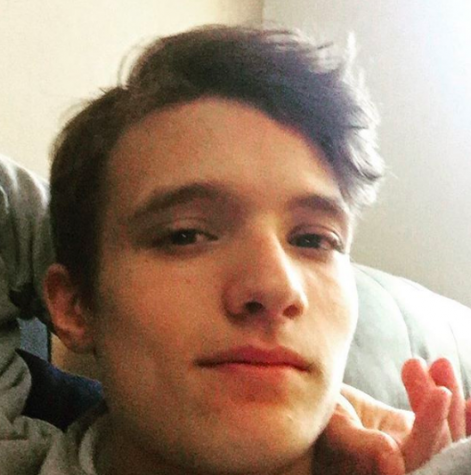 Hunter Zlotnick '18, Staff Writer
Hunter Zlotnick is a 16 year old junior attending Wakefield High School this year. When he's not in school, Hunter can be found listening for hours to...