Outdoor Track Races at Wakefield
The Wakefield Indoor Track Team is off to a solid start to their 2017 season. With many strong athletes,the team is looking at a positive future.
To recap the season so far, the boys came in 1st with 52 points, Girls placed 4th with 26 points at the Stuart meet. Boys placed 2nd with 54 points, and Girls placed 3rd with 33 points at Edison. Boys placed 4th with 31 points, Girls placed 7th with 11 points at Marshall. Boys place 2nd with 75 points, Girls placed 4th with 32 points at Falls Church.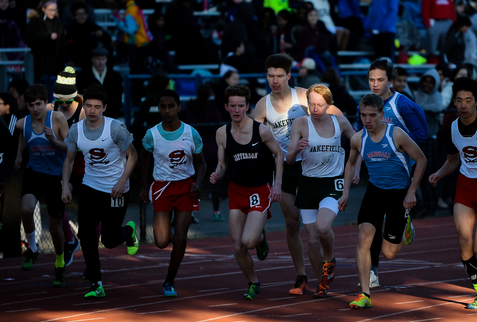 The runners have been given a lot of great advice for running track and these pieces of advice have helped them do better in the sport. Xavier said, "the best advice I've been given is from Coach Strauss, he always gives me great advice. To imagine I'm running with friends and just have fun with it, but his main piece of advice is head down, knees high."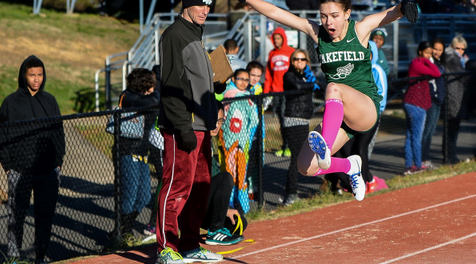 Wakefield runners were asked how the sport affects their everyday lives and Freshman Allison Galindo Hurtado said, "doing a school sport affected me in a positive way, it helps me manage my time and get work done." Senior Nebiyu Alemayehu said "running track helps more than it hurts to be honest, it helps me learn how to manage my time and stay efficient with my school work. Xavier Taylor said, "running track makes my life a lot busier, especially on Saturdays, but overall track opens up a new light to running and really helps me with my running in football."
When the runners were asked how they deal with situations when they don't want to run, they responded with great answers. Freshman Yasmeen El Machtani Idrissi said, "I always try to push myself to keep going, and if I'm not feeling great, I can always count on my team to motivate me to do my best. "Xavier said, "my goal is to beat the record for Wakefield's 200 meter sprint, and bring a trophy back to Wakefield!"
The Wakefield Track Team is hosting a meet TODAY! Come out and support your Warriors as they take on their opponents at Wakefield High School and work hard for 1st place!
#WarriorNation
Leave a Comment
About the Contributor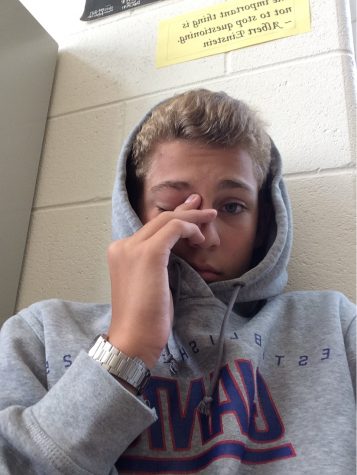 Cason Poythress '20, Staff Writer
Cason is a freshman and in his first year as a staff writer for the Wakefield Chieftain. Cason Plays football for the freshman football team and also plays...