Crew Dominated at Ted Phoenix Regatta: Watch Crew Race on the Potomac This Saturday!
Despite it being a cold and rainy Saturday at Sandy Run Regional Park, the crew team came to the Ted Phoenix Regatta fired up ready to race.
The day started off on the right foot with the Lightweight Men's Four (Stroke: James Brady, Gannon Swanston, Cameron Garama, Logan Harms, and coxswain Forrest Veit) taking first in heats with the second fastes qualifying time for finals later in the day. They took third place in finals behind Stone Bridge, and Oakton with a time of 06:10.7.
When we spoke with junior Logan Harms about the win he said that; "It validated all of our practice and made it seem like it was all worth it. There were more boats this time so it was fun to get ribbons."
Next came the Women's Novice Four (Stroke: Anna Rodgers, Leanna O'Driscoll, Sierra Saunders, Maria Diaz, and coxswain Payton Hanson) who came in third place with a time of 06:03.5, a major improvement over their previous race. All the girls were very excited with their improvements.
After that came the Women's Lightweight Four (Stroke: Sarah Vest, Antonia Kotliarov, Lee Frederick, Grace Peterson and coxswain Parker Michos) who came in second place in their race by six-tenths of a second behind Langley, who has been their rival all season. This upcoming weekend the girls plan to reclaim their spot in first place.
We spoke with the Women's Varsity Coach, James Augone, about he plans on helping the girls get back to their peak racing performance he said; "We are going to get them back to the thing that got them where they are to begin with; four rowers working as one
The last races of the day were done by the First Varsity Men's Eight (Stroke: Sam Fontaine, Nick Belvin, Ben Wierzbanowski, Richard Capitan, Angus Long, Adam Lane, Rory Cameron, Nathan Garama, and Coxswain Marcus Garretson) who came in with the second fastest qualifying time of all three heats, only a second behind Bethesda Chevy Chase.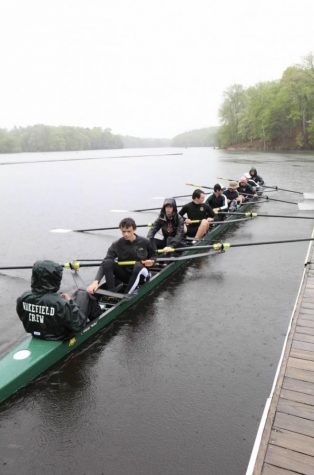 For the first time in recorded Wakefield history, the rowing team had a Men's First Varsity Eight take first place in finals with a time of 05:05.1. Not only is this the first time that a Men's First Varsity Eight has placed in a final, but it is the first time that any Wakefield eight has placed.
Men's  Varsity Coach, Daniel Voightsberger, said that "winning certainly isn't everything, nor is it the main focus of the team, but when it comes as a result of years worth of dedication, strong character and hard work, and against some of the stiffest competition in the state, it certainly does feel good."
We talked to the stroke seat of the boat, senior Sam Fontaine and he said that "It felt pretty amazing, but it was surprising. I know that we are fast but I didn't expect to win, I don't think anyone expected us to win." The rowing team had a history of going out there and racing to have fun but now they are are a force to be reckoned with. This weekend the boys plan on going out and trying to beat St. Albans, who is the fastest team in the state.
Come Support the crew team this weekend at the Charlie Butt Regatta on the Georgetown Waterfront.

Leave a Comment
About the Contributor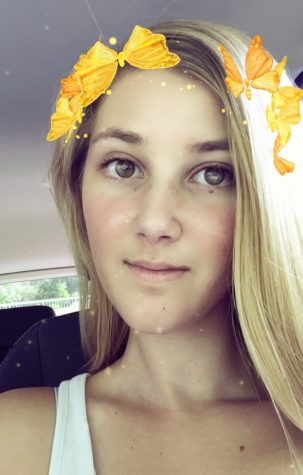 Sarah Vest '17, Features Editor
Sarah is a senior and this is her first year writing for The Chieftain. Sarah is involved with Wakefield rowing team as well as an independent club in...