Senior Thoughts on Senior Project
Ever since my freshman year, I have heard seniors complain about their senior projects. Back then, I thought it would be no big deal, but now that I have experienced senior project, I completely understand. Senior Project is a year long project that requires a lot of dedication and motivation. At times, it can be extremely stressful, but it is, without a doubt, worth it in the end.
"Senior Project is a challenging and worthwhile graduation requirement" according to the Wakefield Homepage. Senior Evie Priestman agrees and said that Senior Project was a "good way to help students self-initiate." This project allows students to take control of their own success, and learn to reach out and get help. "Its entirely up to you what you do, and it's entirely up to you to get it done" said senior Becca Bean.
"
It wasn't all stress though, I definitely enjoyed doing the work and being involved in something I wouldn't have done on my own. "
Senior Shannon Kelly agrees that senior project is "a good idea, but not explained well at the beginning of the year."  Bean said that, for her, it was "really important to be in class the first few weeks" and that she had to "ask [her] teachers a lot of questions."
My biggest struggle in completing this project was the timing. Knowing I didn't have to be finished for six months allowed me to procrastinate, and then get stressed when I realized my time was running out. Another difficulty was trying to manage a new school year, researching and applying for colleges, and regularly work on my senior project. My project easily got put at the bottom of my to-do list, as the college application deadlines were in my face.
It wasn't all stress though, I definitely enjoyed doing the work and being involved in something I wouldn't have done on my own. After I had finished, I felt extreme pride in my work and like I really had accomplished something important and worthwhile.
While I dreaded my final presentation due to my lack of public speaking skills, Shannon Kelly describes her presentation as her favorite part. She says, "presenting ensured that I knew what I was doing and it brought it full circle."
Tips to get it done:
Shannon Kelly got her project idea approved in May of her junior year (right now for the current juniors!) and completed almost all of her hours over the summer. Her biggest words of wisdom are to "create a chart by objective to see what you've done and what you have left to do."
Evie Priestman said he "followed the timeline written in the proposal" in the beginning of the year, which I found very interesting. I didn't find my timeline very helpful, because my priorities got shifted as I went through the project.
The most helpful thing for me was regular journal checks with my Senior Project teacher because that helped keep me on track and up to date.
For more tips, the Senior Project tab on the Wakefield website is always a helpful tool, or visit the Senior Project Coordinator, Ms. Labella in A-137.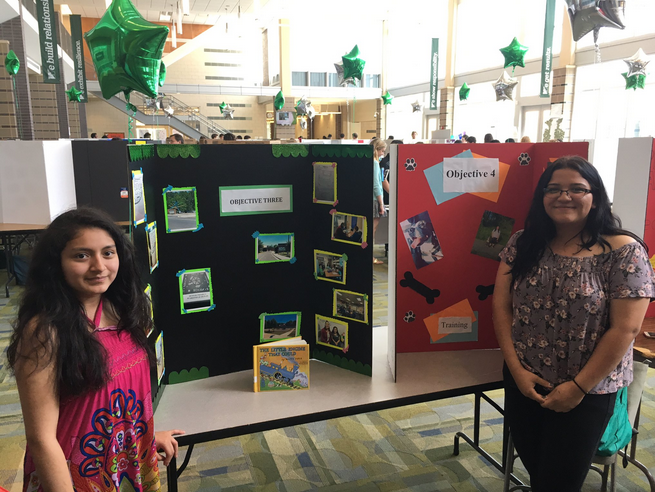 The Senior Project Fair was yesterday in Town Hall during all three lunches! It is a tradition that seniors look forward to in celebration of all their hard work.
Senior Projects are on going! The next big event tied to a Senior Project is Saturday from 11:15am – 3pm. Hailey Finlay and Katharine Ware are hosting workshops to start conversations on Mental Health at Wakefield.
View Comments (1)
About the Contributor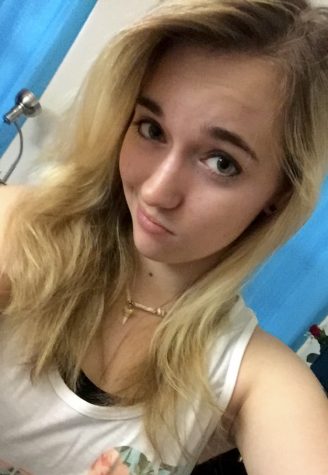 Kate Wright '17, Staff Writer
Kate Wright is a senior at Wakefield; this is her first year on The Chieftain. Some of Kate's hobbies include reading, writing fiction, listening to music,...