Another Amazing Set of Students of the Month
It's that time again, another fantastic group of students. Student of the Month is an award given to students by the Wakefield staff to recognize them for their efforts at Wakefield. These are the students who participate in class, work hard, and are overall kind.At the end of every month, you can hear the Student of the Month photographer, Elena Arrowsmith, shout "STUDENT OF THE MONTH" in Town Hall. What is all the commotion about? We interviewed students who won the award and showed up for The Chieftain picture last week to celebrate this honor. Here are some words of wisdom from our #SotM for last month.
The first thing we asked is how they think they became Student of the Month:
Senior Qurat Ain said "I worked hard on my senior project." Sophomore Jose Guevara said, "I became [SotM] by working hard." Junior Marin Peña said "you have to focus in class, use the 5 R's and be nice to your teachers and friends." Lastly freshman Justin Middledorf said, "just working hard in school."
Next, we wanted to know what it meant to them to actually get chosen as a SotM:
Sophomore Mario Rodriguez responded, "it means that I am doing well in my class." Freshman Moises Parada said "it means a lot to me because I worked hard."
The last thing that we asked our students was for advice on how to get the award. There are only TWO left for this school year! Freshman Douglus Argueta said, "participate in class and turn in all assignments on time." Another freshman Paul Cuero responded, "try as hard as you can and never give up because in the end it will be worth it." And last but not least junior Alex Pearson said, "becoming [SotM] actually shouldn't be one of your goals, it should be a result of your hard work. Your goals should be more about who you want to be and how you are going to discover yourself."
Congratulations to all the Students of the Month! Good luck for next month!
Leave a Comment
About the Contributor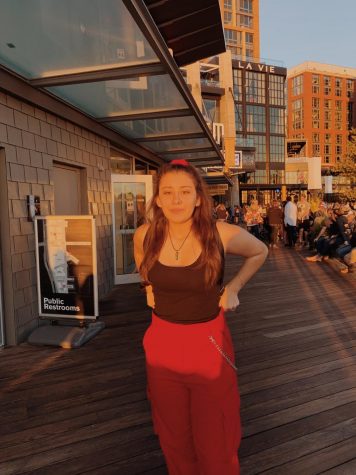 Sophie Hott '20, Features & Lifestyle Editor
Sophie Hott is a senior at Wakefield this year, and this is her 4th year on The Chieftain. This year she is the Features and Lifestyle Editor. If she isn't...