Girls and Boys Tennis: Season Recap
The Tennis season is over. The Chieftain has a recap of the season for you.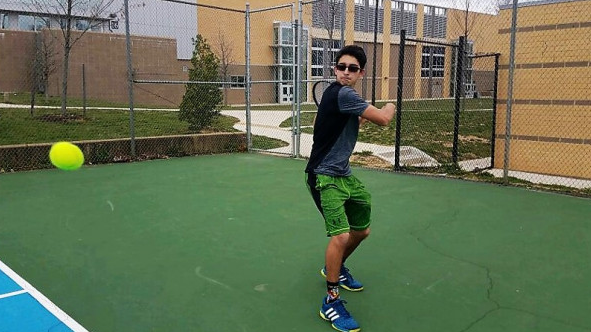 The Boys Tennis team had an 8-4 season. They proved once more how mentally tough they are at closing out matches! There were some seesaw battles. Wakefield finished off their opponents more times than not.
In their last game, the Warrior boys tennis team fell to Thomas Jefferson High School for Science and Technology 9-0. The Warriors put up a great effort against a great team despite not having their #4, #5, and #6 singles players but they could not get the victory.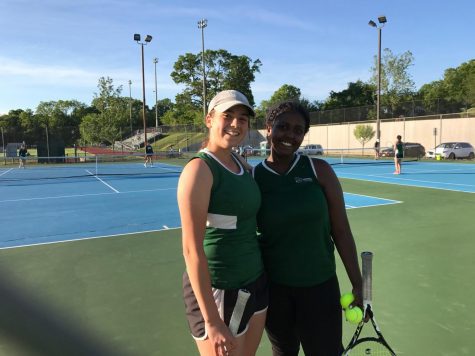 As for Girls Tennis, the Warriors lost more matches than they won. It was a windy season filled with great competition and moments. Grace Kalfatovic, the number one seed who is going to conference championships, said, "I want to win, we are working hard towards team goals…next year I want to get stronger, make my endurance better…and be able to coach others so they can be better."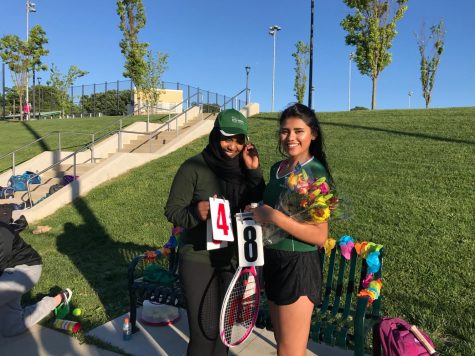 Seniors Aisha Sheikheldin and Lesley Bustos had a great senior night, winning their doubles game 8-4 over Falls Church. Aisha said that what helped her to win was, "The first year coach was really patient. She has taught me to play better in the game." She added that the competition, "put up a fight, but I put up a better fight."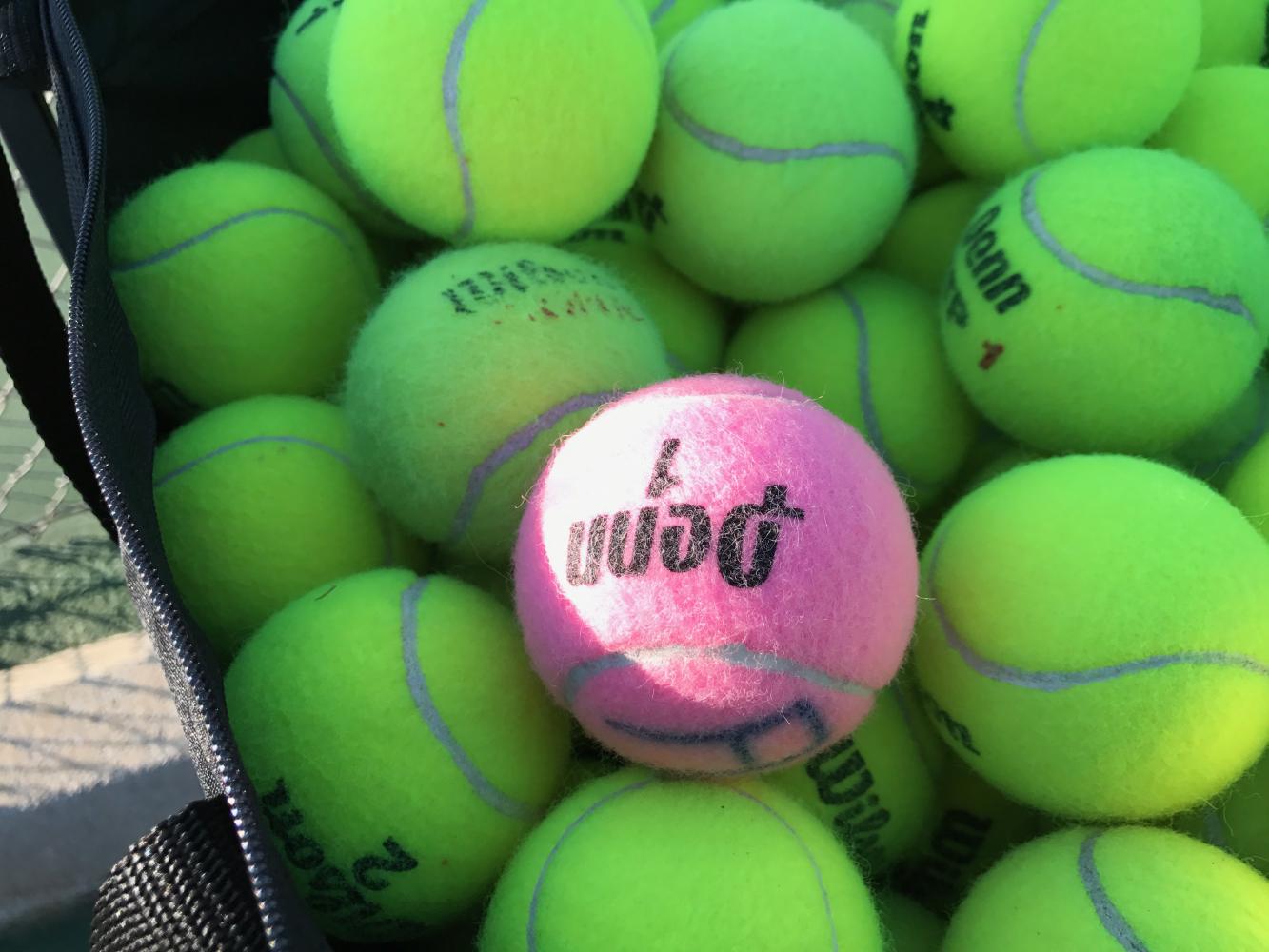 The pink ball they played with is "a good luck charm."
Junior Malate Alemu said of what Tennis has taught her about life,  "Keep playing. Have determination. It inspires me." She also said "Tennis has taught me somethings that I need, like making relationships that last for a long time are important." She added about staying with the process, "Keep trying; if you lose, there will always be a next time."
Leave a Comment