Jordan Edwards.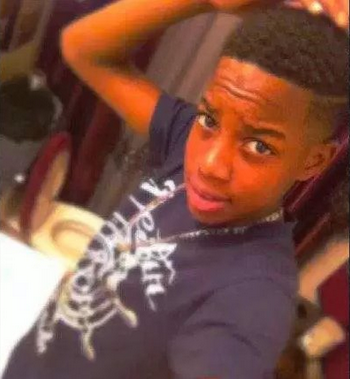 15 year old Black freshman Jordan Edwards was shot in the head late Saturday night by a White police officer in a Dallas suburb. He was a star student, 3.5 GPA, and played football for his high school.
Why is his GPA even in this article? Why should it matter? No one deserves to die like this. No one deserves to have their murder excused away.
According to NPR, Jordan was at a party and decided it was too dangerous, so he and a couple more of his friends (all black) got into a car. Police were looking for a different car full of black males, pulled them over, and shot Jordan.
What makes this murder even worse is that the police officer who killed him attempted to cover it up. According to The New York Times, Jonathan Haber, The Police Chief in Balch Springs, Texas, said two days ago, "that the officer, whose name has not been released, fired on a car carrying the teenager, Jordan Edwards, a freshman at Mesquite High School…because the car was reversing down a street toward the officer in an 'aggressive manner.'"
#JordanEdwards is now a trending hashtag on social media.  The posts go from anger to sadness. Just like the last time this happened, and the last time, and the last time.

When will it be…the last time?
View Comments(1)