One More for the Team: Game Clock Winds Down for Senior Athletes
Congratulations to Wakefield's seniors as they celebrate their final home games, capping off their successful seasons of competing with rivals and bonding with teammates.
"I was excited to play our last home soccer game," said Varsity senior Amy Juarez, "because we had just beat Edison!" This year, senior night was on Wednesday, May 10th. The team had big plans to honor their graduating teammates. They made posters for each senior, filled the area with balloons, made t-shirts for the girls, gave them flowers, and baskets filled with candy.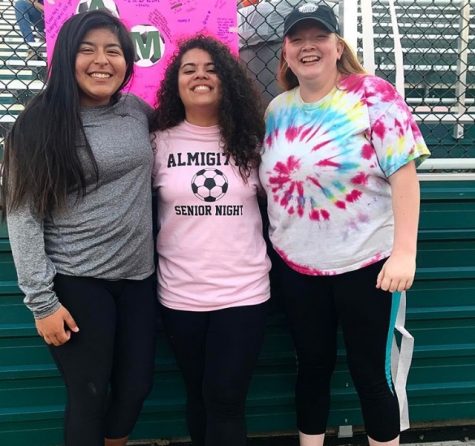 Outdoor track had their senior night on Wednesday, May 3rd. The seniors were recognized for all the accomplishments they had made throughout their years on track. The team decorated posters for the six seniors, and to finish off the night, the team did extremely well during the track meet! Senior Mark Miles said, "I tied for first in the high jump. It was nice to make it to first on senior night."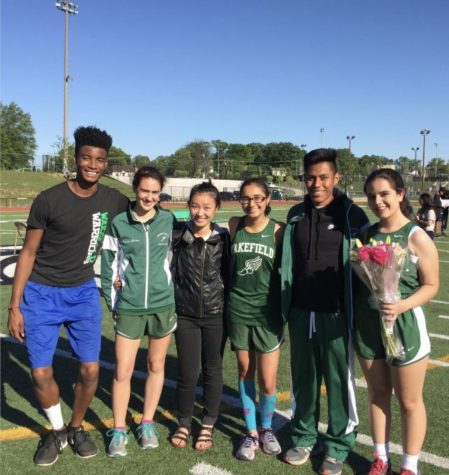 "No matter what happens, we don't stop grinding," said senior Ethan Heckler about the Boys Varsity Baseball team. This team is the best team Wakefield has fielded in a long time, according to senior Matt Turner. He is confident about the upcoming baseball playoffs. Reflecting on the season, Matt said, "I had a lot of fun this year. I want to thank my coaches and teammates for helping me develop into a better player."  Similarly, senior Jake Karton said, "I'd say this year it's really been a ton of fun. Everyone has come together as a team and it's been awesome to be a part of a program where everyone has each other's back. This group of guys is definitely the best I have ever been a part of–we're a family and I can't wait to see how we are able to finish off our season." Wednesday, May 10th the seniors signed baseballs for their parents, and then, each of the moms threw out the ceremonial first pitches. "It was a great moment for us the seniors, and our parents and families. We will never forget this" said senior Jaime Segui.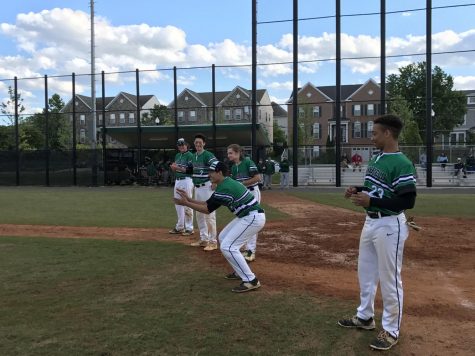 Speaking of hitting it out of the park, senior Alexis Lopez said she was "excited to spend senior night with all of my Softball teammates". Monday, May 8th the softball team had their senior night. At the same time she said, "It's sad to play my last home game after my four years playing varsity. This season had many amazing catches. Watching Tamara slide and catch the ball in centerfield was something I'll always remember." This year, the softball team went all out with senior night. The team put pictures on the bleachers from the season they also hung streamers around the poles of the field and each lady was given a beautiful bouquet of flowers.  The five graduating teammates rounded the Wakefield bases for the last time and won their last home game vs. Falls Church, 3-1.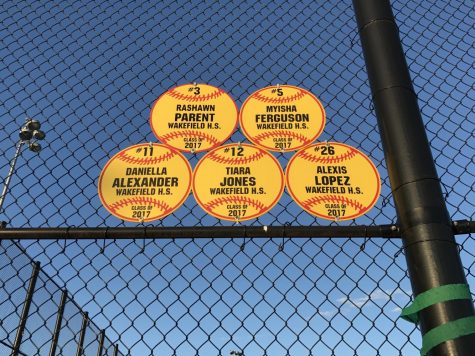 Walking through the tunnel and being showered with confetti, the girls lacrosse team celebrated their senior girls on April 5th. "I guess my favorite memory is seeing seniors before me through the years go through it all and finally being able to do it myself, made me realize that I have been on this team for that long and given five years of my life to the sport," reflected senior goalie Shannon Kelly. "It's refreshing to have something that consistent in my life." said Shannon. "Senior night was great and all I could have hoped for," said senior Zina Jackson. "My teammates did an amazing job decorating the field and I loved the gifts given to us from Coach Williams. It was awesome having everyone paying attention to us seniors, most of us have waited five years for our own ceremony" said Jackson.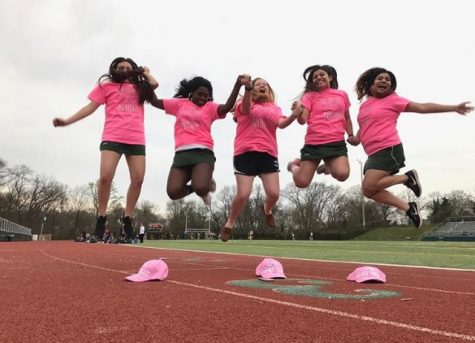 Wakefield Crew will have their senior night in Philadelphia, at the Stotesbury Cup Regatta on May 19th and 20th. "It is the biggest regatta we do all year. It is a lot of fun. We do a lot of activities the night before the races. I am looking forward to the sketches we do. We make fun of the coaches and do all the inside jokes. We are there Friday and Saturday. The team is my family. I am going to miss the comradery and support. It has been my life for the last four years. It is going to be tough. Particularly, Astrid. We have been rowing together for four years." said senior Sarah Vest.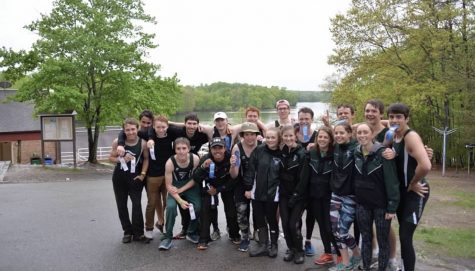 "One thing I really enjoyed about senior night was seeing all of the team's inside jokes come to life," said senior tennis player Joann Chong.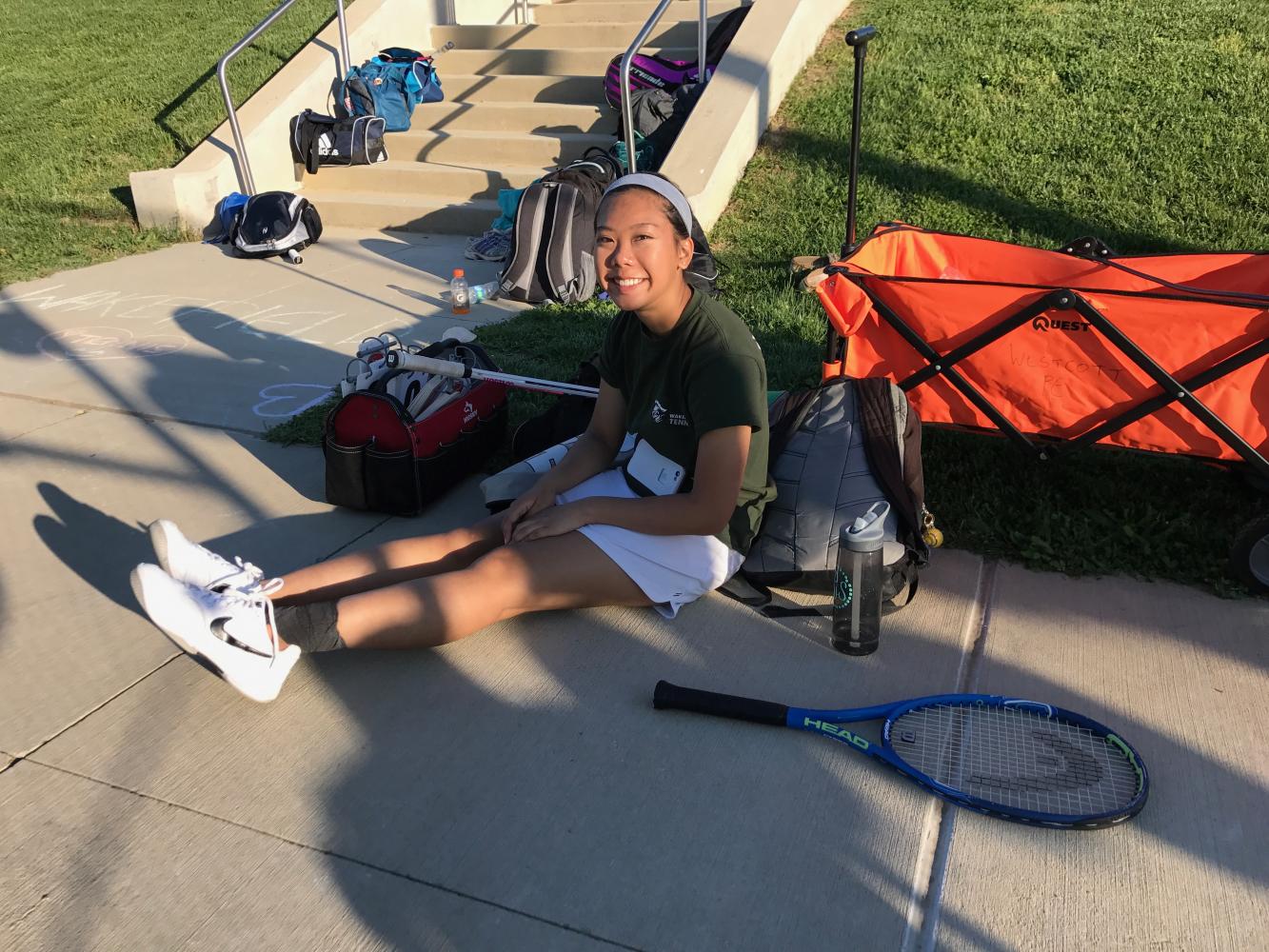 The team made a racket by celebrating their seniors on Wednesday, May 3rd with brightly colored posters highlighting shots of their favorite memories.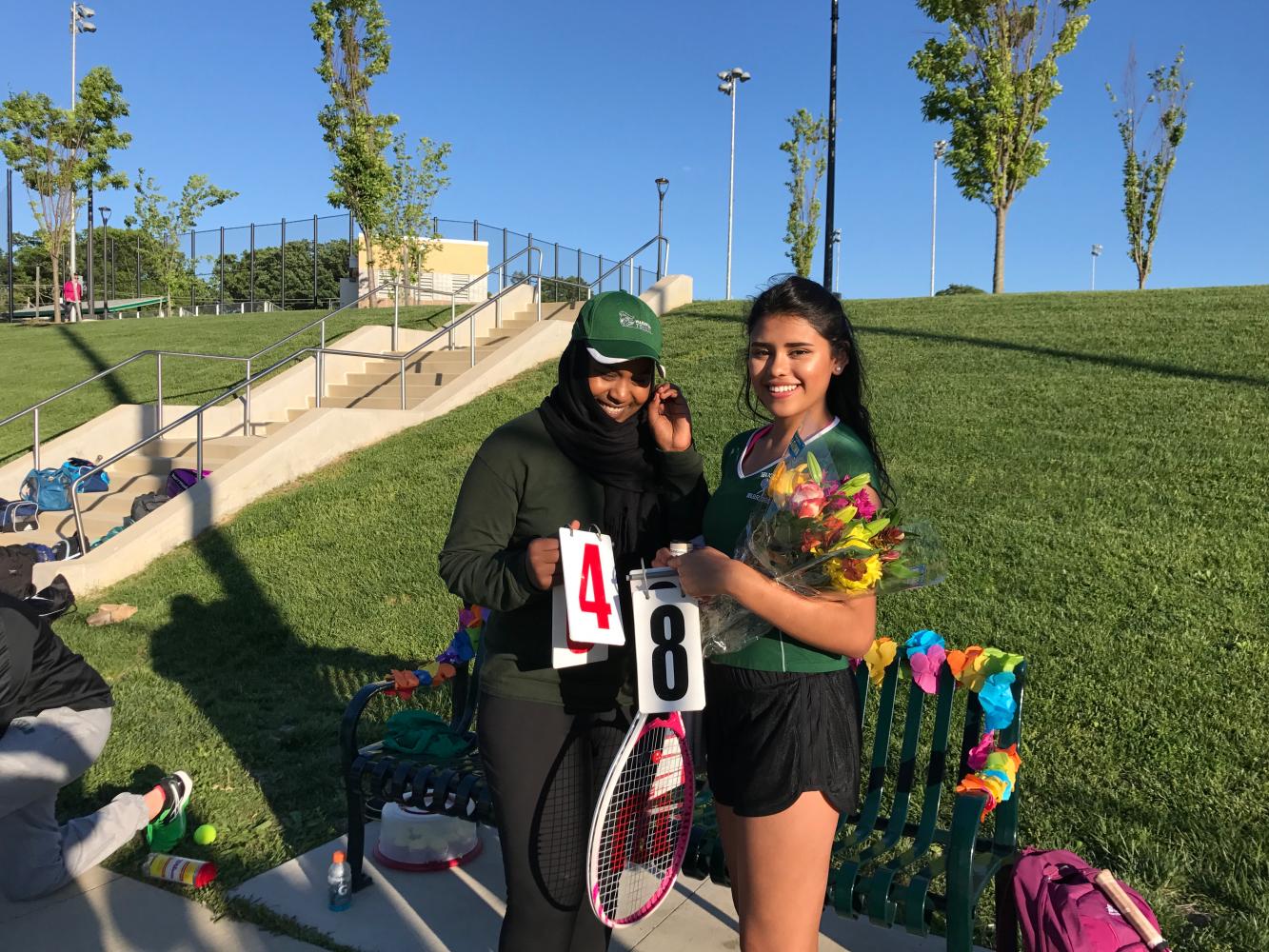 Awesome chalk drawings filled the sidewalk. Balloons were tied to the fences and streamers tied to the nets to celebrate the four seniors. "It was obvious how close we are and even though tennis is a no-contact sport, because of our small size we are so close and I will miss everyone from the team so much!" said Chong.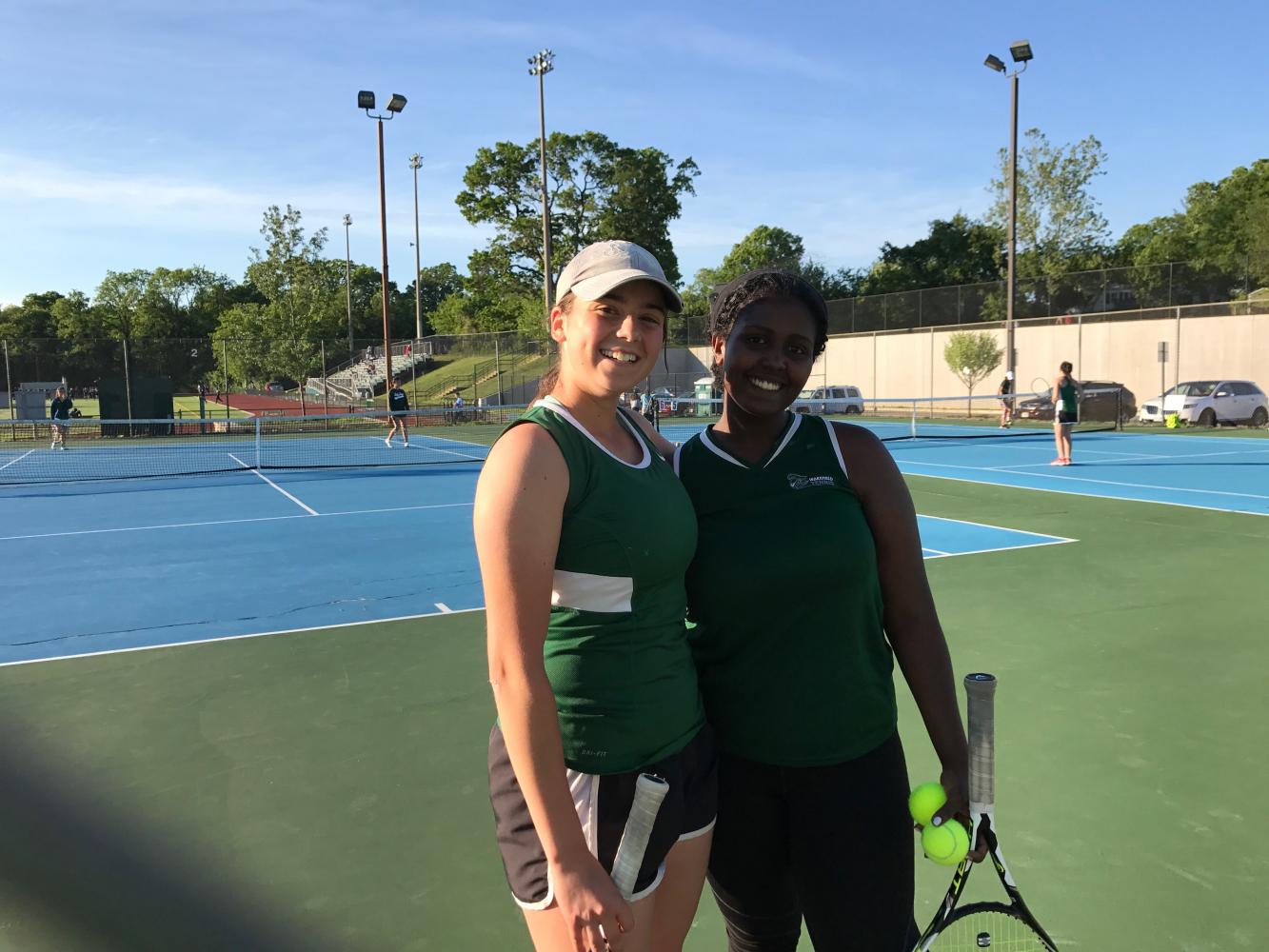 Lacrosse boys had their senior night on Monday, May 8th. The team had the seniors write down what their future plans are for after high school. "It was pretty cool to see my friends who have been playing for the past three or four years finally get their senior night and recognition." said senior Xaviour Cooper. The boys held up their lacrosse sticks to make a tunnel for the seniors to run through before they played their last home game.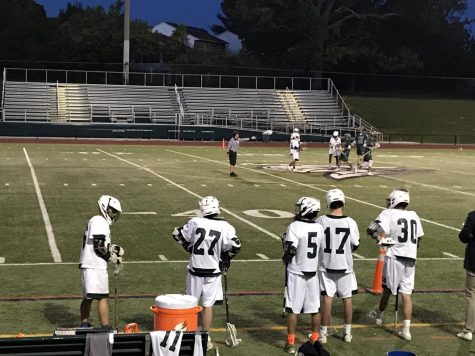 Monday May 8th, boys soccer had their senior night. "Senior night is a night to remember. These past years on the team I've become a better person, made new friends, and of course love being able to play the sport I love mos,t soccer." said senior Santos Lemus. The team celebrated with banners and a picture of the seniors and their number on a jersey with senior class of 2017 written on it. Then they finished off their senior night by winning the game!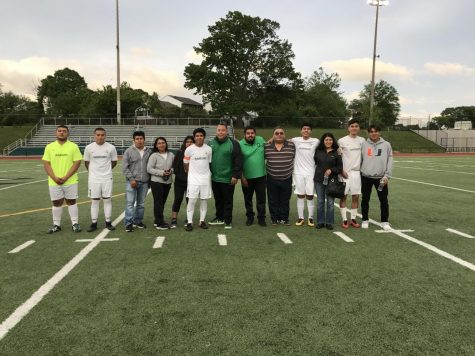 This year senior nights have been a hit! Senior year is ending quickly; pay attention to these moments.
Leave a Comment
About the Contributor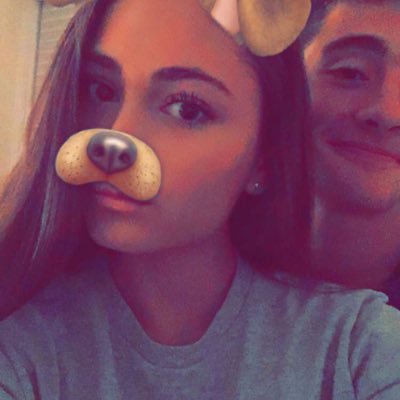 Angelika Goodman '18, Staff Writer
Angelika is a very determined student who wants to achieve many things in life. She cheered at Wakefield freshman and sophomore year. She also joined the...