Why You Should See "In The Heights"
Everyone was gathered outside the auditorium as they waited in line to get in; the band was already warming up. People made their way in, found a seat, and eagerly waited for the play to begin. Friday, May 5th was opening night of  "In The Heights."
The curtain opens on Graffiti Pete (sophomore Austin Ledbetter) followed by the protagonist Usnavi (senior Nicholas Cadby-Spicer).
La bodega is where everyone gets their coffee and any other thing they need for their daily life, owned by Usnavi (senior Nicholas Cadby-Spicer) and his cousin Sonny (senior Rafael Lopez). The barrio is like a big family where everyone cares for each other and helps out.
Nina (sophomore Samantha Rios) just came back from college and the romance between her and Benny (junior Garrett Rinker), a taxi driver who works for her dad (junior Jack Cackley), begins to bloom again. Everyone is struggling with the big changes around the barrio…
The rent is much more expensive now and many people are having to close their stores…leave the bario…leave their families…
One day, Usnavi sells a lottery ticket and someone in the barrio wins $96,000; everyone is looking to make it out of the barrio and fulfill their own dreams…
But…who won the ticket?
"In The Heights" will make you  dance, laugh, and even cry.
My parents came along with me to watch the play; they were lucky enough to watch it with the original cast back in 2008. Watching it again 9 years later, both my parents agreed that the play was just as good as the one on Broadway. Me. I fan girled all night long. I knew all the lyrics to every song, because my parents bought the original soundtrack and I would always listen to it in the car.
What really catches your attention is that it is an English musical but the song are in Spanish, and it has salsa and cumbia, and all of this Latino heritage in it. It is a story of wanting to go after your dreams…and you don't realise that you can fulfill your dreams where you are. Sometimes the love you seek is right in front of you.
The cast features students: Nicholas Cadby-Spicer, Rafael Lopez, Retta Laumann, Garrett Rinker, Fredo Banzon, Samantha Rios, Jack Cackley, Alejandra Wylde-Gladbach, Aaliyah Dade, Moya Seneb, Austin Ledbetter, Belle Perkins, Ceili Canning, Charlotte Smith, Emily Portalatin, Ewan Clark, Faith Dabrio, Gidget Shirley, Jason McPhee, Quin DuBois, Kate Williams, Max Weinhold, Mychi Haan, Oliver, Gaither, and Xavier Molina.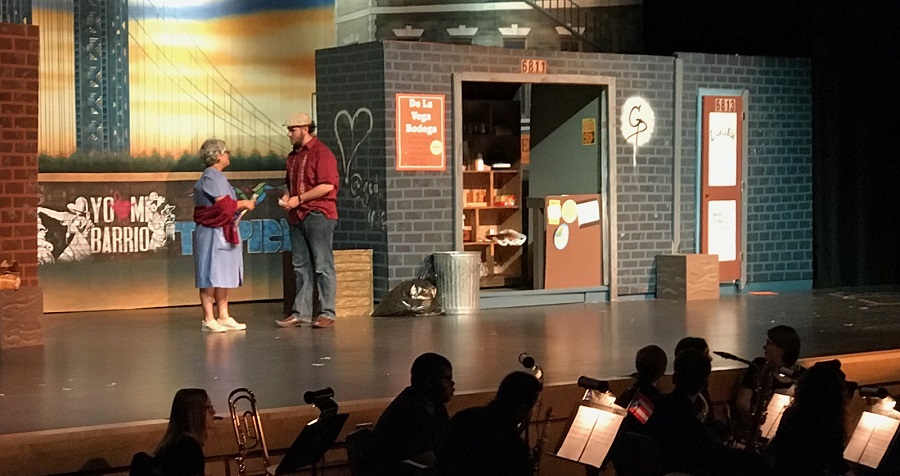 Also, you don't want to miss staff members Mike Megargee, Karen Snyder, Teresa Swihart singing and dancing, or Ms. Panta as Abuela Claudia!
View Comments (1)
About the Contributor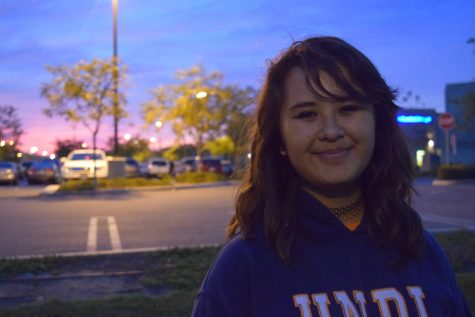 Diana Alejandra Rivas Arenas '18, Staff Writter
Hello, my name is Diana. This is my first year at Wakefield High school. I'm a junior. I'm a food enthusiast/animal lover. I love learning languages and...