Who is Your Favorite Super Hero?
I asked some freshmen who their favorite superheroes were at Wakefield and they all looked at me as if they were too cool to know anything about superheroes. So, I met up with the big man around campus, Anthony Lopez '14, to shine some light on the subject for our underclassmen. Anthony let me know that his favorite super hero was Batman. He grew up watching Batman in action. "Batman is the only superhero who doesn't have super powers, but still manages to beat all of his victims," Anthony confided with a smile. Anthony even took the time to show his love for his favorite super hero on Pajama day during Winter Spirit Week last week.
Hey Wakefield! Who's your favorite superhero? (Comment below.)
About the Contributors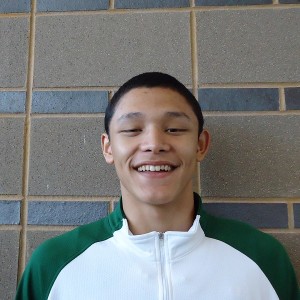 Dominique Tham '15, Staff Photographer
I play Varsity Basketball for Wakefield. To me it's a privilege to be able to play basketball. For some, they are unable to play basketball. So, I am...