Warriors Help Others Win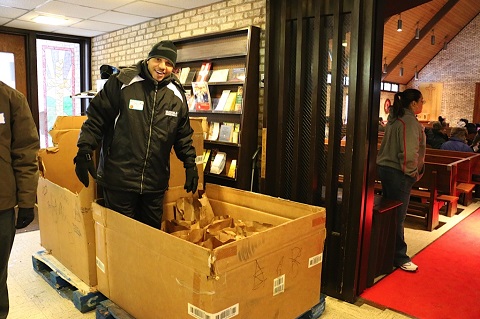 "At the break of dawn the Warriors woke up to help those in need" started Marisa DeFranco '16, the Varsity Basketball team's manager. Two Saturdays ago it was freezing. The frigid temperatures could not stop our Wakefield basketball team from going outside for a good cause.
Coach Bentley does more than just coach our winning team, he also shows these young men how to be in life. He explained, "what we have been trying to do for a while is to get the basketball team to appreciate what they have and to not only learn respect, but to help others." He decided that giving food to people without this basic necessity would help the boys see what they take for granted; some people just do not have food. Coach Bentley shared the results of the day; "we helped over 200 families. What we wanted to do was to put a smile on people's faces; it's not just about basketball for us."
Kyle Davis '14 described how the team helped, "It was great helping the less fortunate, we packed food and after we walked them to the bus stop, the rest of us counted how many sodas there were. There were beans, cereal, and milk. We helped sort out the food for each family."
Dominique Tham '15 added, "we were outside 90 percent of the time, my toes were numb. We were there from 7:45 in the morning to 11. We even had practice right after."
Marisa DeFranco '16 talked about her feeling while helping the people that came, "It was fun; it felt good. It was surprising to see how many people came to this and how many people in the community needed our help."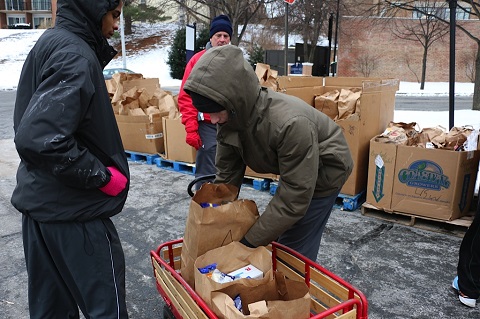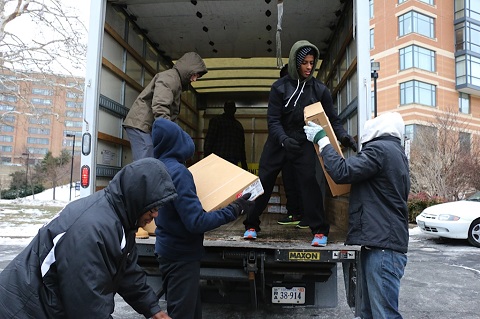 Marisa completed the interview with an anecdote, "the boys had a snowball fight while waiting for the food to come; it was so cold, but I still saw smiles on the boys' faces…even some of the parents came out, I thought that that was really nice."
Thank you Warriors for all that you do for the community!