Varsity Softball: A Run for Regionals
In the first two rounds of conference thirteen playoffs the Wakefield Softball teams has played hard. They did well in the first round, but just weren't there for the second round. Although the team lost in the second round, they still have the chance to play in consolation games and win third place in the Conference. This allows them to advance to Regionals.
Softball started off the playoffs with a win over Thomas Jefferson. The opponents came ready to play and were definitely a tough team to compete against. Junior Bryanna Jones said, "We worked hard and played well as a team, our warm-ups looked great and we know when our warm-ups are good, we're gonna play well." Our lady Warrior's played hard the entire game and came out on top with a final score of 6-3.
In the second round of the playoffs the ladies played against Marshall High School. Jones said, "We definitely tried to put the bats on the balls, just because they beat us before doesn't mean they were going to beat us again." In the end, they made more mistakes than their opponents which resulted in a 15-0 loss against Marshall. This shut out hurt.
The ladies seem ready to take on Lee today. Senior Daniela Alexander said "This game is a second chance for us, we won't take it for granted."
The ladies will play at Lee High School at 6:30pm. They need the SUPERFANS out in FULL FORCE cheering them on!
Leave a Comment
About the Contributor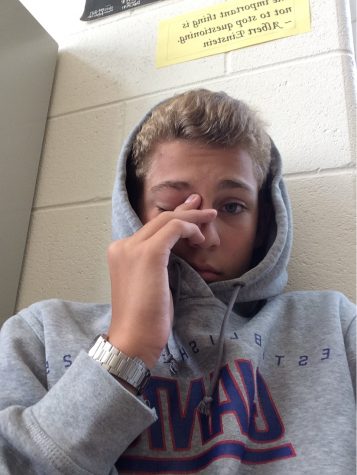 Cason Poythress '20, Staff Writer
Cason is a freshman and in his first year as a staff writer for the Wakefield Chieftain. Cason Plays football for the freshman football team and also plays...