Ending the Silence
In the fall of her junior year, Hailey Finlay (along with all of the Wakefield community) suffered the tragic loss of one of her closest friends, Lucas.
She had a hard time dealing with the loss, and her parents went through the process with her, and they "didn't really know how to help…it was really hard for everyone" said Finlay.
This week long event is a result of that. She wants to show "kids who don't really come out of that darkness, and who don't know that everyone has struggles, to know that there are people there for them."
On Saturday, May 20th, seniors Hailey Finlay and Katherine Ware will be hosting a Student-Inspired Workshop for Mental Health Awareness. The workshop will consist of Breakout Sessions focused on mindfulness, coping skills, and other important topics that affect how students deal with Mental Illness. There will also be a panel session where students, parents, and faculty will share their different connections and experiences involved with mental health awareness.
Senior Hailey Finlay's goal for this workshop is to "bridge the communication gaps between parents and kids" and to "let parents know that their kids are struggling and give them the tools to deal with that."
Senior Katherine Ware said that "its a topic that isn't really talked about but..it's important for people to discuss." Finlay and Ware want to bring attention to the topic that no one seems to be talking about.
Stop by their table in Town Hall, during ALL lunches, EVERY day this week. Wear GREEN on FRIDAY to support Mental Health Awareness.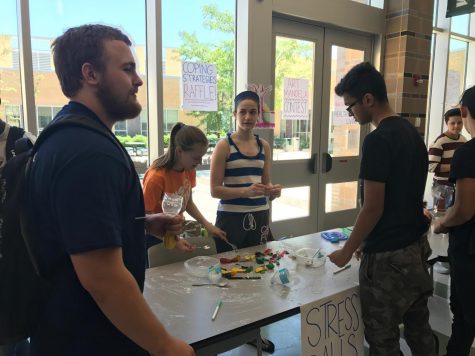 If you know someone struggling with mental health, or want to help bring awareness to the stigma surrounding mental health conversations, then  come out to the Ending the Silence workshop this Saturday! Check-in begins at 11:15, and take a look at the resource fair while you wait for the opening ceremony to begin.
Leave a Comment
About the Contributor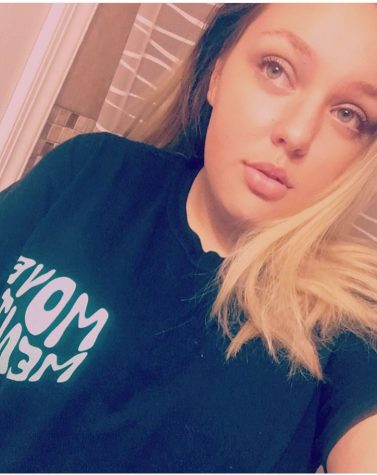 Destiny Heid '17, Editor In Chief
I'm Destiny, and I'm the Editor in Chief. I like sunsets, milkshakes, and poetry (sometimes writing, but then again, sometimes not).