Boys Soccer Get a Chance at Regionals with Stunning Playoff Game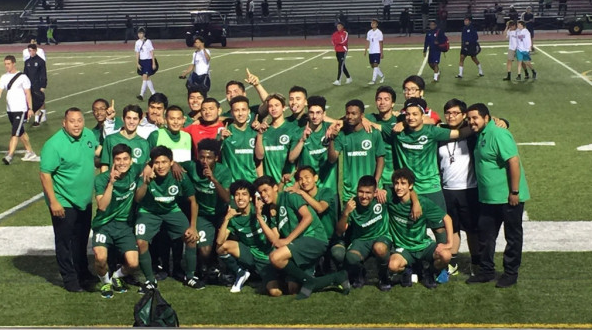 Boys Varsity Soccer shocked the strong Stuart team with a win in the final minutes of the game on Monday. Most people doubted these boys. They were 6th seed against a powerful opponent.Wednesday, the boys couldn't get the win. They still have a chance at Regionals with the consolation game against Lee High School tonight. If anything, Monday's game should have everyone thinking they can't just forget about Wakefield Soccer.
Monday, our boys came out ready to make a statement. The first goal was scored by junior Carlos Farias and assisted by junior Ricardo Salgado just 4 minutes into the first game. Stuart responded with a goal in the final minutes of the first half making it all tied up 1-1 going into the second half of the game.
Both teams were playing strong going back and forth throughout the whole second half. Junior Angel Benites said, "We knew from the beginning we were just as good or better than our opponents and we knew we could win." Simply put, the Warriors just wanted the win more than their opponents. In the last three minutes of the game, the final goal was scored by sophomore Nico Lopez and assisted by Junior Matthew Carballo, winning the game 2-1.
Wednesday was game 2 of the playoffs, everyone was hoping for a win. Everyone was hoping for a shot at the Conference title. The team has some talent, so it was within reach. The Warriors played against a strong Falls Church High School.
Starting off behind 2-0, it didn't look good. The team kept their heads high and continued to compete, scoring one goal to the shorten the deficit 2-1. With confusion on the field, the Jaguars scored another goal ending the game with a final score of  3-1. Senior Oscar Gudiel said, "We weren't awake, we started the game flat and allowed our opponents to score. Once we realized we needed to get our heads in the game, we started playing better and scored a goal, but sadly we woke up too late to come back and win the game."
Boy's soccer will play in a consolation game at Lee High School at 6pm. If they win, they will have the opportunity to play at Regionals. Gudiel said, "For the consolation game, we're gonna start the game ready to play and not give the other team a chance to get ahead."
Support your Warriors TONIGHT at Lee at 6:00pm!
Leave a Comment
About the Contributor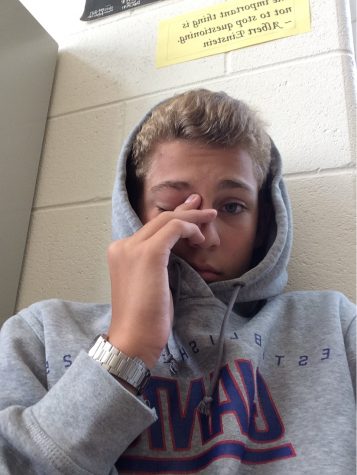 Cason Poythress '20, Staff Writer
Cason is a freshman and in his first year as a staff writer for the Wakefield Chieftain. Cason Plays football for the freshman football team and also plays...