Student Spotlight: Abby Manzano Talks Art
Two weeks ago, the National Art Education Association in Alexandria hosted their 35th Annual Congressional Arts Competition for the 8th District of Virginia. Senior Abby Manzano won 3rd place for her photo entitled, Tarik in Bokeh! We were fortunate enough to have a chat with her.
When we asked senior Abby Manzano about how she felt when she won the award, Abby told us with a big smile, "I didn't expect to be in the top three; it was really a great surprise." When we asked Abby's opinion about the importance of art in our lives, she told us "art helps the people who can't express themselves creatively… I started photography when I was in my sophomore year…To me, photography is about expressing myself."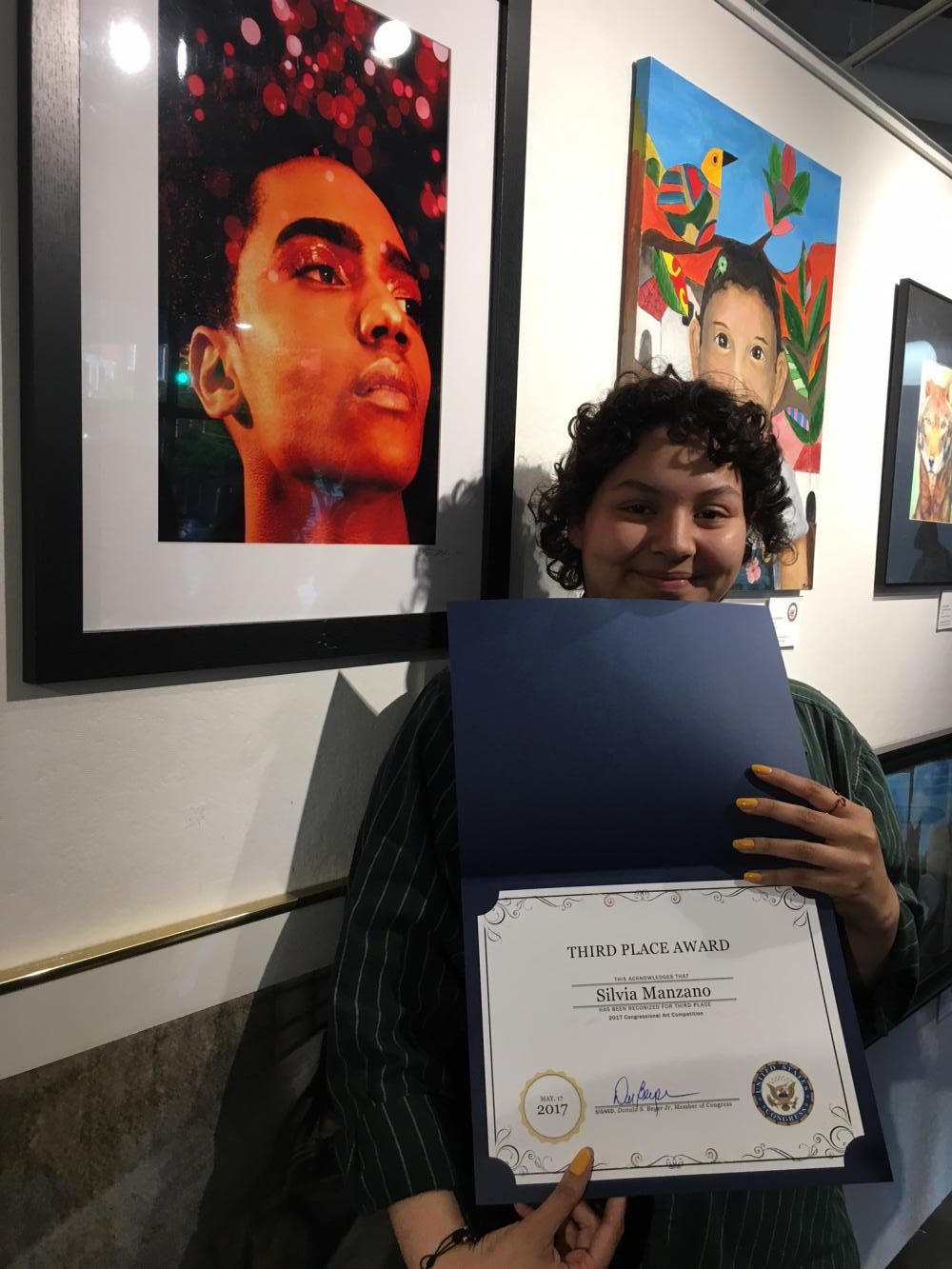 Tarik in Bokeh, is a person staring in a distance. He looks like he is in deep thought at the same time. This picture will really make people wonder. The photo has a great composition; the color red gives people a feeling of fantasy. This photo shows the passion she feels for the profession of photography during the interview.
Not only did Abby Manzano win the award, but also Karolina Lajch and Madelyn Wood both won an Honorable Mention for their photographs. We are proud of them!
If you've got the passion for arts or photography, it's highly recommended that you talk to Abby in person! It might help you pursue your dream of art.
Leave a Comment