Students of the Month: Almost the End of the Year! Keep up the Good Work
It's that time again, the Students of the Month are in once again! They are chosen for their participation in class, good deeds they do in class, or even just their kindness towards others. Here are some words of wisdom from our Students of the Month.
How do you think you became Student of the Month?
Freshman Faith Achugamonu said, " buy showing how much I care about the subject, being involved and being focused." Senior Kaitlynn Greene said, "from the feedback I received from my teacher, I think I became [SotM] by continuing to try learn the material this year despite having a lot of difficulty."
What does being Student of the Month mean to you?
Senior Alvano Cruz said, "I feel proud of myself because it's a big accomplishment that I have made…great effort." Also sophomore Aiyana Knott said, "It makes me feel like I've really accomplished something good." Lastly, freshman Daniela Ledezma said, "being [SotM] means that all the work that you have put into class is being recognized by your teacher."
What advice would you give for students trying to become Student of the Month?Sophomore Kendy Salome said, "Work hard for yourself and turn in all work for every class." Junior Shahad Almaharmeh said, "Earn teacher's trust; show that your working hard."
There is still one more month to become a Student of the Month so make sure you stay on the grind! Congratulations to everyone who got Student of the Month and good luck to everyone trying for the last month. #warriornation!
Leave a Comment
About the Contributor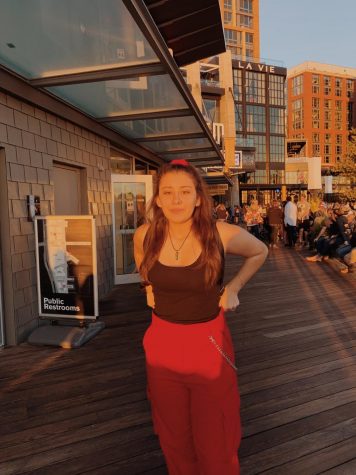 Sophie Hott '20, Features & Lifestyle Editor
Sophie Hott is a senior at Wakefield this year, and this is her 4th year on The Chieftain. This year she is the Features and Lifestyle Editor. If she isn't...