NBA Finals Recap: The Trophy is Back Where It Belongs
The 2017 Finals was one of the most anticipated Finals in NBA history. Cavs vs Warrors for a third consecutive time! After winning the Finals last year, Lebron looked to defy the odds and beat the Warriors twice! But the Warriors looked also looked like they might have a chance at redemption as they brought in Star Forward Kevin Durant to help them get back to the finals and bring the trophy back to where it belongs.
Here is the Finals recap:
Game 1: Warriors 113 Cavaliers 91
The first game of this series started off good, but then it went downward for the Cavs as there was no answer for Kevin Durant. From tipoff, Durant showed why he came to Golden State scoring at will.
Game 2: Warriors 132 Cavaliers 113
This game also started off close, but the third quarter was where the Warriors burst into action. Lebron had a great game, but it was not enough as Golden State dominated the second half with Durant and Curry handling the load.
Game 3: Warriors 118 Cavaliers 113
This was without a doubt the best game of the series. Every star showed up this game as it went down to the wire, but in the end Kevin Durant played hero for the Warriors draining a clutch three to put the defending champs away.
Game 4: Cavaliers 137 Warriors 116
Cavs found life after losing three straight games, they came out with a bang scoring more than 40 points in the first quarter, and they didn't look back, dominating the pace of the game and their leader Lebron doing what he does best. They still had hope going into Game 5.
Game 5: Warriors 129 Cavaliers 120
The Warriors knew they had to win this, or the Cavs might have a chance to win the whole thing. And they showed the world who the best team really is. The game was close for the first 3 quarters, then the Warriors put on one of their runs and eventually found redemption, winning the series, 4-1.
Both teams gave it their all, but in the end the Warriors held the trophy. Kevin Durant won MVP, and Golden State returned to the top of the throne.
Leave a Comment
About the Contributor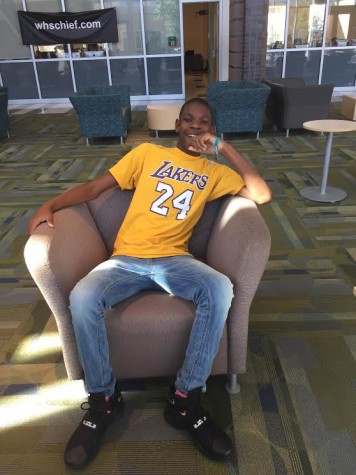 Trevon Smith '19, Staff Writer
I am Trevon Smith and this is my 2nd year in the Chieftain. I am from Washington D.C. I love the game of basketball. My favorite class is Physical Education....