Varsity Football Heats Up As Summer Approaches
As the school year comes to a close and students are gearing up for summer break, our football team is focused and working hard to prepare for the upcoming season. After a long offseason of lifting and anticipation to get back on the field, the time has finally come.
Official football practice does not start until the first week of August, but after school the past few weeks the football field has been filled with 60+ guys with one common goal in mind- to get better and win games in the Fall. With a strong combination of senior leadership and talented underclassmen, the upcoming season is looking bright. "The guys are working hard and showing the coaches that we can get out there and win games," said rising senior Lamont McDowell.
One great aspect that stands out at these green day practices (work out on the field) is not only high school students are showing up to put work in. Student-athletes as young as 6th grade are coming out to learn, get better, and dive into the culture of Wakefield football we are building here. During these spring practices, our guys work on passing plays and different defensive assignments to prepare for multiple 7 on 7 tournaments held at different high schools in Northern Virginia.
The first of these tournaments was Saturday, June 3rd at Heritage High School in Loudon County. With many rising seniors and returning starters taking their SAT on this Saturday morning, underclassmen were required to step up and compete with some of the best programs in Northern Virginia. Rising sophomores, Quarterback Cason Poythress, Linebacker Isaiah Mefford, stepped up and started all 5 games against some of the top competition in the area. The guys competed and won games, even tying with the 2016 North Region Champion and State Runner-Up Stone Bridge High School.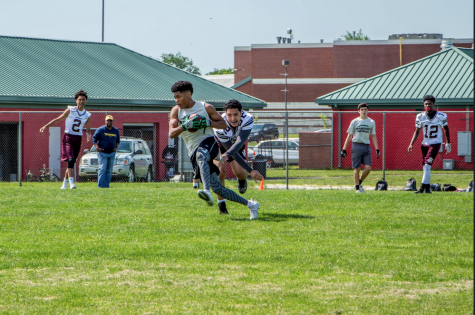 The next week, June 10th, our guys traveled out to Falls Church High School for their second passing league tournament of the year. Our guys showed confidence and poise with the seniors being back on the field after missing the week before. The guys held a record of 3-2 on the day, defeating Lee, Edison, and Paul VI. The boys lost a nail biter against 6A North Semifinalist James Madison High School, as they scored and took the lead as time expired. Altogether it was a good day at Falls Church for our boys, earning respect and showing a positive outlook or the upcoming season this Fall.
The guys will wrap up the 7 on 7 tournament schedule this upcoming Saturday, June 17th at Mount Vernon High School at 9am. They plan to work hard all week and take the momentum from the tournament prior with them to Mount Vernon. As they continue to work, they plan on continuing to keep up the high energy and build on the brotherhood they are forming.
If you're interested in joining the culture we are building and playing football for Wakefield next season, follow @WarriorGridiron on Twitter for updates on practices and events.
Leave a Comment
About the Contributor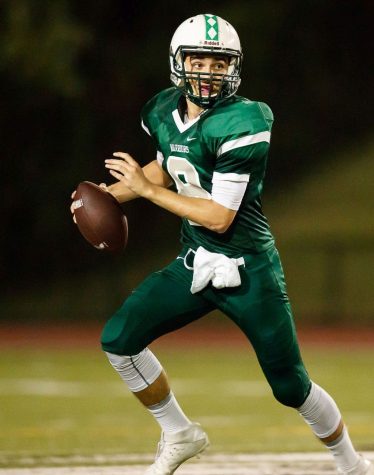 Colton Poythress '18, Staff Writer
Colton is a junior and entering his third year in journalism. He is one of three siblings to be on the school newspaper and enjoys writing about Wakefield...