The Cappies: Conrad Burns Makes Wakefield Proud!
The Cappies is an awards program that is student centered and student driven. The students are trained as critics and attend each others shows. Cappies students discuss and learn about theatre production with students from other schools. At the end of the year the Cappies student critics decide who among their peer performers and technicians should be recognized for awards at the end of the season.
It is a high honor to win a Cappie in high school. This year, the show attended by The Cappies critics was In The Garden of Live Flowers. Two Wakefield students were nominated for awards. Junior Hazel Thurston (actress) and Conrad Burns (sound) represented Wakefield last Sunday at The Cappies Award show at the gorgeous Kennedy Center for the Performing Arts.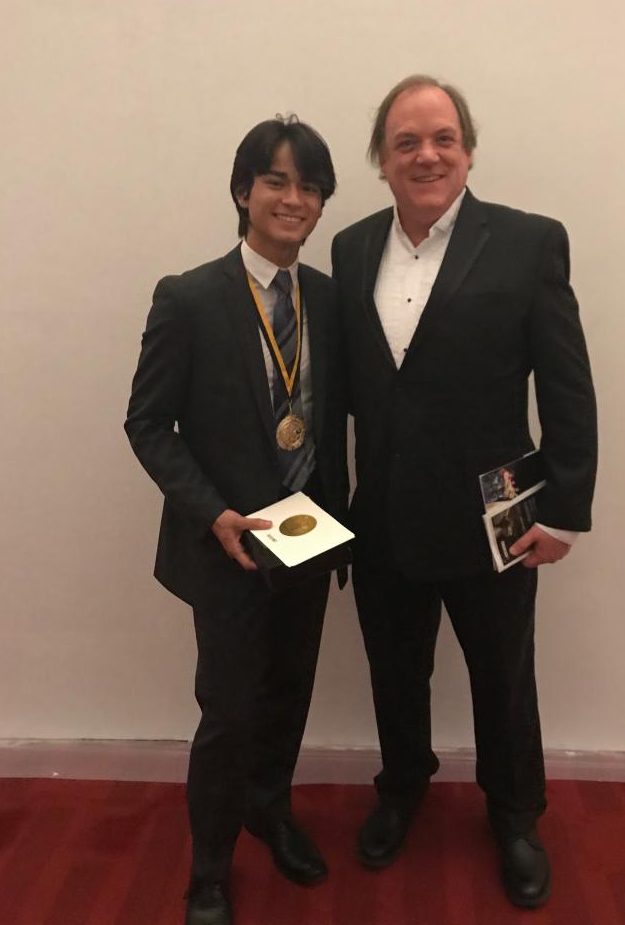 Conrad Burns won an award for sound; he gave us an exclusive interview this week. In plays, he said, "the sound is it's own character and it blends into the entire performance. I know I'm doing my job if the sound doesn't stand out, and all of the parts of the performance go together smoothly."
For the performance of  In The Garden Of Live Flowers, Burns did some of his best work. He said the most important sound in the play was the one that built on itself throughout; "Towards the end of act one ticking starts, it gets intense, louder and louder until it reaches the climax." Most plays have around 10 sound cues, while this one play had around 70 to 80 cues. So, to win sound for this play specifically, was amazing.
"The director of this performance, Mr. Gillespie, was a big reason this play was so successful; he really involves student opinion in the decision making process. Because of this, I really enjoy it, and that we have the ability to create the show and have it be successful." Bruns said when asked how he thinks the play was so successful and garnered such attention from The Cappies.
Burns said, "In the past when I've played sports I enjoyed winning a trophy, I felt like I won an award for that sport. But this Cappie means more to me. It is like a piece of me…this show is a part of me."
We are very honored to have a Wakefield student, Conrad Burns, receive such a special award.
Leave a Comment
About the Contributor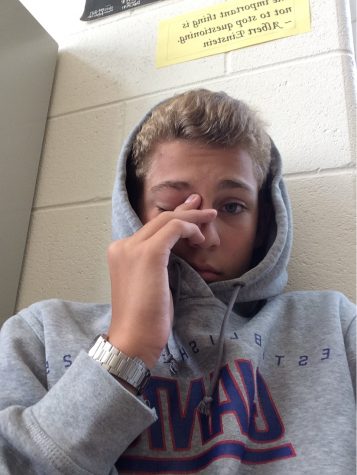 Cason Poythress '20, Staff Writer
Cason is a freshman and in his first year as a staff writer for the Wakefield Chieftain. Cason Plays football for the freshman football team and also plays...