What is the Café + Teria?
This year something new is coming to all Arlington County School Cafeterias! Or should I say "Café + Terias…" Wakefield, Yorktown, and Washington-Lee added food service company Cuisine Solutions' Café + Teria concept to our school lunch program.
How does Wakefield feel about this change? Sophomore Sophia Doherty said, "The food is very colorful!"Junior Ian Moran said, "It's much better than the old lunch, and it's a healthy alternative." It's a new, fun and fresh spin on school lunch! Check it out in the cafeteria today; it is the line on the far right.
What is Café + Teria?
Students will now be able to pick out ingredients in four steps.  1. Pick a base of grain, salad or a wrap 2. Pick a protein: antibiotic-free chicken, ground beef, or Paneer cheese. Sophomore Kimberly Rendon said, "I'm a vegetarian, so I like that you can choose if you want meat or not." 3. Pick a topping of vegetables, cheese and sauces. 4. Add a dressing. So many ways to personalize your lunch! Junior Hannah Foley said, "I like the fact that you can choose what you put into it and that it's not all previously made."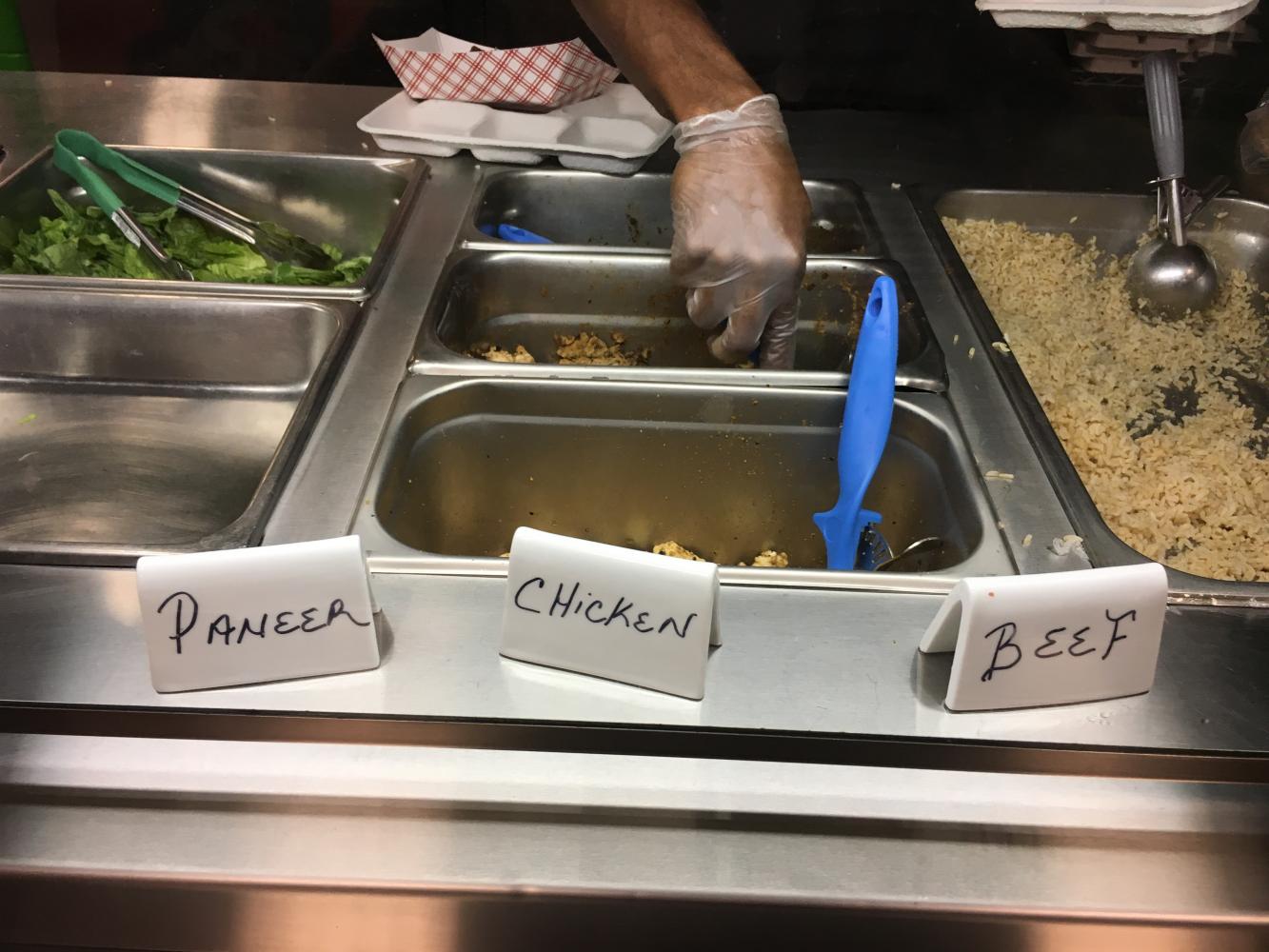 This new take on school lunch is all the talk here at Wakefield, so go and try it out at lunch today!  Senior Tariq Gardner said, "It's the most bomb thing that the school has ever provided."
If you want to learn more about Café + Teria, click here. If you still want to learn more, you can also listen to the latest APS Podcast!
Leave a Comment
About the Contributor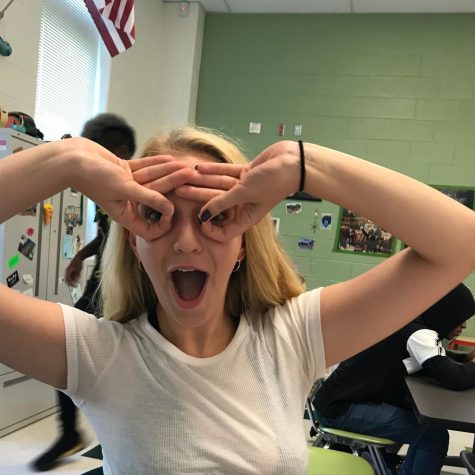 Elena Arrowsmith '19, Editor In Chief
Hi my name's Elena! I'm a senior here at Wakefield and I've been on The Chieftain since my freshmen year. I work at Dogma Bakery where I get to hang out...