How You Wear Your Hair Can Get You Tangled Up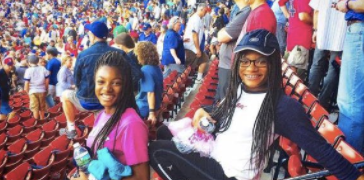 Something as common as doing your hair can get you in trouble if you are an African American in school. There has been a rise in the awareness of discrimination against African Americans in the US. Examples of police brutality and systematic racism are in the news. 
Wakefield students shared some of their own personal experiences related to this matter and had some emotional responses. Sophomore Chelsie Harris said, "People have made me feel like there was something wrong with me or unnatural, simply because of something that I was born with." She was not the only student that felt like this.
One of the most recent cases occurred about two months ago, in May, at Mystic Valley Regional Charter School in Massachusetts. At this school, two African-American sisters not only served detention for almost two weeks and were kicked off of their sports teams, but were also banned from Prom. The reason? They refused to take their hair out of their braided extensions. The dress code prohibits extensions because they are "distracting." Their mother, Colleen Cook, told Boston 25 News that she felt that, "their hair is beautiful; there's no correcting that needs to be done." 
Sophomore Takier George said, "I tried a different hairstyle this year called fauxlocks which looks like dreads…I feel like they looked at me kind of differently because I looked a certain way because of my hair."
Another case similar to the one in Massachusetts happened only 24 hours later in a school in Florida, Montverde Academy. In this case, a girl was told that her natural hair, which grew in an afro style, was against the dress code. The school then chose to call her father, who told FOX 35 News that the school told him that his daughter "needed to get her hair done." Montverde's dress code only mentioned restricting "dread-like hair" which wasn't even close to resembling the 16-year old's hair. When talking to Fox 35 News, the headmaster of the school, Dr. Kasey Kesselring, said, "My understanding in talking with the dean of students, I think it was more in line with that neat and organized look that we're going for." 
Just the fact that these school's named these hairstyles as "unneat" should make it clear that there are certain stereotypes that these schools have about not just these hairstyles, but on the culture behind it.
Sophomore Robin Stevens said, "At my old school, when I wore an afro-puff, people would be looking at me weirdly and I'd be getting questions and people wanted to touch my hair. They looked at me like I was an exotic animal. I think that we should be able to wear our hair and not get comments and stuff because it's part of our culture."
Sophomore Faith Achugamonu shared her experience about her old school saying, "It was unacceptable to wear poofy, curly hair. But when I got braids people would comment and make fun of them. People would say that my hair products make me smell like a Nigerian, I guess? I got tired of it, so I decided to straighten my hair permanently, add all these chemicals, and that's when people started calling me a princess."
These dress codes seem to be blatantly targeting popular African-American hairstyles. Genevieve Nadeau, head of the civil rights division of the Massachusetts attorney general's office, perfectly describes why these schools' dress codes were absolutely ridiculous and clearly demonstrated discrimination. According to Newsweek, she wrote, "These styles are not simply fashion choices or trends, but, in addition to occurring naturally in many cases, can be important expressions of racial culture, heritage, and identity."
Senior Aniyah Smith said, "To be the only kid with natural hair was a very alienating experience to the point where I just wanted to fit in.  I preferred to just conform, and be less of myself in order to fit a mold that people made for me."
These experiences from Wakefield students lives make it clear that this isn't some far away issue, but one that impacts many places across the United States. Schools should be promoting students to embrace who they are, not judging them for it.
Leave a Comment