Wakefield Loses Home Opener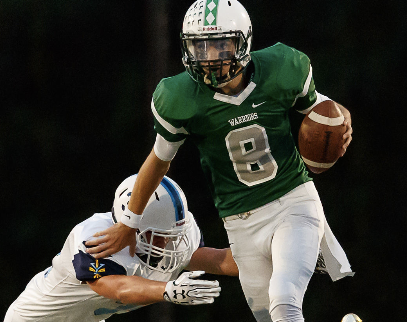 Last Friday, the Wakefield Warriors squared off against cross town rivals, the Yorktown Patriots. Wakefield has not beaten this team since 1995 and sadly this losing streak was not broken this year, as the Wakefield Warriors lost to the  Yorktown Patriots 44-7.
The game started off good for the Warriors. Hopes were high on the field and in the stands. They controlled the momentum early on, but two quick scores from Yorktown made it 13-0. Wakefield would answer by scoring a touchdown of their own, as Rodney Lee rushed in for a score.
The next offensive series for Wakefield would turn very bad, as starting quarterback Colton Poythress went down, and then went down again. He was out for the rest of the game. It looks like he will be out of play for six months with a torn ACL. Colton Poythress said, "It sucks to know I won't be able to help out the team on the field, but I will do everything I can from the sideline for the rest of the season."
His younger brother Cason Poythress came in to relieve him as quarterback for the rest of the game. Cason Poythress said, "It's horrible that this happened, but I believe that we can still get back on track and keep winning games."
As the game progressed, Yorktown's offense continued to put points up on the board, and also continued to stop the Warrior's offense, and kept them in check for the second half of the game.
In the stands, the fans still cheered for our players. Even as the points stacked up and injured players sat on the sidelines, Wakefield continued to support their boys.
The Warriors are now 1-1, and play Eastern High school TODAY at home. They look to bounce back from the defeat and get back to their winning ways!
It's a WHITE OUT, Wakefield. We will see you at 7pm.
Leave a Comment
About the Contributor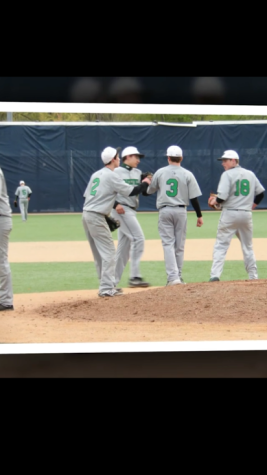 David Baron '18, Staff Writer
David is a sophomore at Wakefield High school and he plays Varsity Football and Baseball.

When he is not playing sports, he enjoys chilling with his...